Lawyers and Poetry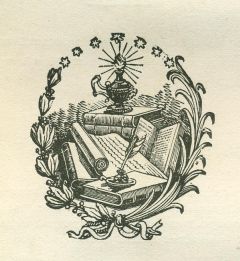 On first impression, it seems that lawyers and poets must exist in different universes of thought and feeling, product and practice. For many lawyers and poets there may be truth embodied in the crude impression: the law leads north and poetry south; to follow the one path is to preclude the other, yet, lawyers write poetry, and poets practice law. Should we be surprised to learn that lawyers, by training and craft, attuned to the nuance and power of language, write poetry? We may have grown accustomed in this era of John Grisham and Scott Turow to the idea of the lawyer as novelist, but there is still some mystery, at times a sense of wonder, at the idea of someone who is a poet and lawyer.
Perhaps there is no reason to think so grandly of our poets or so badly of our lawyers. The celebration of the one and the damnation of the other becomes rather confused when we find a man or woman embracing both. Perhaps we misunderstand our lawyers and poets, in a similar way, because we know so little of their practices, their language, and their contribution to a literate society. Whatever the relative merits and worth of lawyers and poets, we are fast becoming a society which knows far more about its lawyers than about its poets. With our great ignorance of poetry, how can it continue to play a part in our literary lives? What makes poetry, and the poet, special, different, marginal, misunderstood, ignored?
We may find that the poet and the lawyer see the world in a nuanced way that demands it be addressed with a special language, language that calls attention to itself and sets itself apart by form, rhythm, and practice. Both poetry and law are acquired tastes, all the more surprising, to have such tastes acquired by a single person.
What then can be said about lawyers who become poets, poets who become lawyers? First things first. We begin by identifying this country's lawyer/poets.
Contemporary Lawyer Poets [ A-L ]
Contemporary Lawyer Poets [ M- Z ]
| | |
| --- | --- |
| Strangers to Us All: Lawyers and Poetry is based on research on lawyer poets conducted by Professor James R. Elkins, College of Law, West Virginia University. The site was first posted on Labor Day, September 2, 2001. Please contact Professor Elkins with criticisms or aberrant thoughts about this endeavor. | |
"The principles of the poetic sentiment lie deep within the immortal nature of man, and have little necessary reference to the worldly circumstances which surround him."

—Edgar A. Poe, "Griswold's American Poetry," 2 (5) The Boston Miscellany of Literature and Fashion 218 (Nov. 1, 1842)
Lawyer|Poets|PublishingNews

News & Publications of Lawyer Poets Archive
[2001-2015]

2018 (Collections of Poetry by Lawyers): Christopher Cessac, The Youngest Ocean (WayWiser Press, 2018); Ace Boggess, I Have Lost the Art of Dreaming It So (Unsolicited Press, 2018); Lynne Spigelmire Viti, The Glamorganshire Bible (Finishing Line Press, 2018)

2017 (Collections of Poetry by Lawyers): Susan Lewis, Heisenberg's Salon (BlazeVOX, 2017); James Clarke, Oblique Verdicts (Exile Editions, 2017) [Oblique Verdicts was published in the U.S. in 2015 by Pleasure Boat Studio under the title, The Juried Heart]; L.Ward Abel, Dingby Roundabout (Kelsay Books, 2017) ; Joshua Hegarty, On Passing (Red Bird Chapbooks, 2017); Lynne Spigelmire Viti, Baltimore Girls (Finishing Line Press, 2017); Ace Boggess, Ultra Deep Field (Brick Road Poetry Press, 2017); Anita S. Pulier, Sounds of Morning (Finishing Line Press, 2017); Lawrence Joseph, So Where Are We (Farrar, Straus and Giroux, 2017); Dorritt Carroll, Sorry You Are Not an Instant Winner (Kattywompus, 2017); Lynne Viti, Baltimore Girls (Finishing Line Press, 2017); Erica Bodwell, Up Liberty Street (Finishing Line Press, 2017); Daniel A. Olivas, Crossing the Border (Pact Press, 2017); Tom Weston, What Is Left Behind (Steele Roberts, 2017); Lynne Spigelmire Viti, Punting (Origami Poems Project, 2017)

2016 (Collections of Poetry by Lawyers): Seth Abramson, Data (BlazeVOX [Books], 2016); Tim Nolan, The Field (New Rivers Press, 2016); Ann Tweedy, The Body's Alphabet (Headmistress Press, 2016); John L. Holgerson, Unnecessary Tattoo and Other Stains on a Stainless Stell Heart (Finishing Line Press, 2016); Gerry Grubbs, The Palace of Flowers (Dos Madres Press, 2016); James Clarke, The Quality of Mercy (JHC Press, 2016); Monica Youn, Blackacre (Graywolf Press, 2016); Adam J. Sedia, Inquitetude (CreateSpace, 2016); Thomas J. Erickson, The Biology of Consciousness and Other Poems (Pebblebrook Press, 2016); Simone White, Of Being Dispersed (Futurepoem Books, 2016); Jacqueline St. Joan, What Remains (Turkey Buzzard Press, 2016); Carol Jennings, Dead Spirits at the Piano (WordTech Communications, 2016); Martín Espada, Vivas to Those Who Have Failed (W.W. Norton, 2016); L. Ward Abel, A Jerusalem of Ponds (erbacce- press, 2016); William Bernhardt, The Ocean's Edge (Red Dirt Press, 2016); Saul Touster, From My Life and Other Poems (Philodor Co., 2016); Richard Alan Bunch, Johnny Cake and Other Poems (Infinity Publ., 2016); Richard Alan Bunch, Seawind in the Plums: New and Selected Poems (Infinity Publ., 2016); Mystic Pizzazz and Tiger Lillies: Poems for the Spirit (Infinity Publ., 2016); T.S. Kerrigan, Missing the Sunset at Sounion (Xlibris, 2016); Tim Nolan, The Field (New Rivers Press, 2016); Jessica de Koninck, Cutting Room (Terrapin Books, 2016); Kelly Hansen Maher, Tremolo (Tinderbox Editions, 2016); L.Ward Abel, Little Town Gods (Folded Word Press, 2016); Annie Kim, Into the Cyclorama (Southern Indiana Review Press, 2016); Annie Kim, Into the Cyclorama (Southern Indiana University Press, 2016)