Psychology for Lawyers


spirituality and work

Preface


"[I]f work is suffering from a diminution of value . . . [we must] question the degree to which it has become a purely secular practice. Perhaps we need to better recognize work's spiritual and soulful concerns."
—Benjamin Sells, The Soul of the Law 124 (Rockport, Massachusetts: Element, 1994)
"[O]ur spirituality is that inner part of us where we are sensitive to the deepest, most nuanced levels of meaning in our lives. It is also the part that is capable of apprehending the sacred in the everyday."
—Steven Keeva, Transforming Practices: Finding Joy and Satisfaction in the Legal Life xix (Chicago: Contemporary Books, 1999)
Spiritual intelligence has been defined as "a set of mental capacities which contribute to the awareness, integration, and adaptive application of the nonmaterial and transcendent aspects of one's existence."
— D.B. King & T.L. DeCicco, A Viable Model and Self-Report Measure of Spiritual Intelligence, 28 Int. J. Transpersonal Studies 68, 69 (2009) [online text]
"[A]ttenion to the spiritual, or inner, dimension can help you deepen or reclaim a sense of purpose in your work and make clearer how the path you're on--the legal path--can enhance and deepen your experience of life."
—Steven Keeva, Transforming Practices: Finding Joy and Satisfaction in the Legal Life xxi (Chicago: Contemporary Books, 1999)
Readings


Dougals A. MacDonald, Identity and Spirituality: Conventional and Transpersonal Perspectives, 28 Int. J. Transpersonal Stud. 86 (2009) [online text]
D.B. King & T.L. DeCicco, A Viable Model and Self-Report Measure of Spiritual Intelligence, 28 Int. J. Transpersonal Studies 68, 69 (2009) [online text]
David B. King, Constance A. Mara & Teresa L. DeCicco, Connecting the Spiritual Intelligence and Emotional Intelligences: Conforming an Intelligence Criterion and Assessing the Role of Empathy, 21 (1) Int. J. Transpersonal Stud. 11 (2012) [online text]

Class Video



Class Viewing 1: Frances Vaughan: Spirituality and Psychology [4:14 mins.]

Class Viewing 2: Working With Lawyers [36:16 mins.] [Patrica Sullivan, commentary on spirituality and work; Sullivan is the author of Work With Meaning, Work With Joy: Bringing Your Spirit to Any Job (Sheed & Ward, 2003)] Pt2 [9:44 mins.] Pt3 [9:37 mins.] Pt4 [6:16 mins.]

Reference (Peter Gabel) (Videos)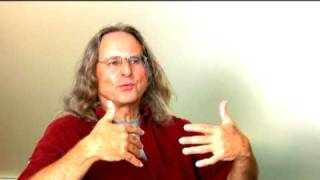 Peter Gabel: Integrating Law, Politics, and Spirituality
[9:59 mins.] Pt2 [8:47 mins.] Pt3 [9:36 mins.] Pt4 [6:02 mins.]
Peter Gabel: Network of Spiritual Progressives Conference
[9:28 mins.] Pt2 [10:12 mins.] Pt3 [12:48 mins.]
Peter Gabel on Building a Culture of Empathy in the Justice and Legal System
[1:03:23 mins.]
Reference (Videos)


Fearless at Work: Michael Carroll
[2:22 mins.]
How is Spiritual Psychology Different From Traditional Psychology?
[4:54 mins.]
What is Spiritual Psychology?
[39:36 mins.] [University of Santa Monica]
Generous Listening
[3:31 mins.] [Rachel Naomi Remen]
Jacob Needleman: Spirituality & the Intellect
[8:36 mins.] [on modern day separation of philosophy and psychology]
Psychology of Religious Experience
[9:02 mins.] [Houston Smith]
Essence of Intelligence
[9:28 mins.] [A.H. Almaas is the pen name of A. Hameed Ali, the originator of the Diamond Approach to Self-Realization. The Diamond Approach is a path of wisdom, an approach to the investigation of reality and a method of working on oneself using spiritual teaching, a method of connecting with our spiritual nature and bringing it into our life.] Pt2 [9:26 mins.] Pt3 [9:30 mins.] Pt4 [9:46 mins.] Pt5 [9:57 mins.] Pt6 [9:58 mins.] Pt7 [8:30 mins.]
Wake Up Calls
[1:20 mins.] [Thomas Moore]
Reality and the Sacred
[56:35 mins.] [Jordan Peterson, Professor of Psychology, University of Toronto]
Spiritual Teaching, Psychotherapy, and the Quest for the Truth
[55:31 mins.]
Psychology & Spirituality
[9:11 mins.] [Murray Stein] [Stein is a Jungian analyst]
Reference (Web Resources)


Spirit, Money, and Work
[Patricia Sullivan]


Contact Professor Elkins