Psychology for Lawyers

the emotional fallout of work


Preface


"The practice of law has become increasingly challenging both professionally and personally."
--M. Mark Heekin, Implementing Psychological Resilience Training in Law Incubators, 1 Touro J. Experiential Educ. 286 (2015)
"[W]ork can be sick . . . the pathology can be in the work, in its organizational structures and systems of management, its professional attitudes, even its physical environs . . . . It is only natural that many lawyers, through their sympathetic talents, begin to reflect and interiorize these work disorders."
--Benjamin Sells, The Soul of the Law 122 (Rockport, Massachusetts: Element, 1994)
"[The 'modern madness' is] the invisible link between careers and emotional conflict. Its victims suffer various disturbances--genuine emotional conflicts--that range from mild distress to feelings of self-betrayal, to stress and burnout, to acute psychiatric symptoms and irrationality. These symptoms, sometimes invisible on the surface, are generated by work and career within today's large organizations. They reveal a pervasive malady that may affect thousands of workers, particularly the new breed of careerist--achievement- and success-oriented men and women mostly with the 25- to 47-year-old range.
We find that many of these career professionals describe . . . a vague dissatisfaction with their lives that gnaws away at them. They speak of feeling empty and detached, of a lack of meaning, despite career success. Some say that they feel numb emotionally, and that they can't love anyone, that they feel no passion about anything, despite being good in their work. A common theme is the feeling of not being at the helm of things in their lives, despite outward achievement and outwardly comfortable lives. . . . They describe feeling passive and helpless, at the mercy of forces that seem outside themselves and beyond their control, beyond their comprehension, even.
* * * *
To properly understand [psychological] symptoms [of a professional] requires understanding both the person and the situation. One must explore whether the symptoms do, in fact, reflect unconscious, irrational motives and passions, rooted in childhood experiences, or whether the symptoms are a response of a person within the normal range to threat, stress, disturbed working environments, or overadaptation to the values of the career culture."
--Douglas LaBier, Modern Madness: The Emotional Fallout of Success 3-4, 49 (Reading, Massachusetts: Addison-Wesley Publ. Co., 1986)
Readings


"The Iron Cage," in Barry Schwartz, The Costs of Living: How Market Freedom Erodes the Best Things in Life 7-9 (New York: W.W. Norton & Co., 1994)
Douglas LaBier, Modern Madness: The Emotional Fallout of Success 1-10, 14-17 (Reading, Massachusetts: Addison-Wesley Publ. Co., 1986)
"Why Lawyers Are Depressed, Anxious, Bored Insomniacs," Wall Street Journal (June 12, 1995)
Burnout
Cary Cherniss, Beyond Burnout: Helping Teachers, Nurses, Therapists, and Lawyers Recover from Stress and Disillusionment 17-47 (New York: Routledge, 1995)
Wilmar B. Shaufeli, Michael P. Leiter & Christina Maslach, Burnout: 35 Years of Research and Practice, 14 (3) Career Development International 204 (2009) [online text]
Peter Axelrod, An Antidote to Burnout and Boredom, Arizona Attorney (2001) [online text]
Jennifer Senior, Can't Get No Satisfaction: In a Culture Where Work Can be a Religion, Burnout is Its Crisis of Faith, New York Magazine (2007) [online text]
Christina Maslach & Michael P. Leiter, Reversing Burnout: How to Rekindle Your Passion for Your Work, Stan. Social Innovation Rev. (2005) [online text]
Class Videos

The Problem of Purpose
James Hillman on Work with Purpose [1:21 mins.]
Lauren Giblin & Gary Gwilliam

Class Viewing 1: Being Lawyers: Dealing with Depression as a Lawyer [4:07 mins.] [Lauren Giblin]

Class Viewing 2: Burning Out in the Fast Lane [3:58 mins.] [Gary Gwilliam, a trial lawyer, talks about his life; about his drinking] [found law school boring] Trial Lawyers and Stress [2:08 mins.]
Depression: A Psychological Disorder Related to the World and the Work We Do

Class Viewing 3: Depression is a Disease of Civilization [22:21 mins.] [TED Talk] [Stephen Ilardi, professor of clinical psychology, and author of The Depression Cure: The 6-Step Program to Beat Depression Without Drugs] [solid background on depression; depression is a "disease of civilization"] [end class presentation at 10:29 mins.]


Class Viewing 4: A Terrible Melancholy: Depression in the Legal Profession [31:58 mins.] [Bar Association of Erie County] ["law is a profession that breeds depression"] [begin class presentation at 9:54 mins., end at 18:22 mins.]

Class Viewing 5: Stress Management for Lawyers [2:28 mins.] [Mark Siwik, a lawyer, talking about lawyer stress; "healthy stress" becomes "distress"; relates burn-out to depression (and negative emotions]

Class Viewing 6: Why Are Lawyers So Blue? [2:12 mins.] [David Lat] [high percentage of lawyers suffer from insomnia and depression; lawyers are paid to worry about other people's problems; lawyering can be very stressful; stress, long hours, and dealing with people in conflict--it can all add up]
Optional (Thinking about Work)
The Fear of Missing Out [11:31 mins.] [Priya Parker] [TED Talk] [in-class viewing can end at 6:28 mins.] [comments on disorders associated with stress and anxiety] ["ambition and stress place the body on a war footing"] ["I began to rebuilt myself." "I realized I had lost the thread."] [In our generation, "we have become untethered."] [Reference to uncertainty] [We lack an "internal vision."]
A Rant on Work-Life Balance [5:16 mins.] [a "visual rant" by Andy Clark of Wellness on the hazard posed by those who promote and seek work-life balance; going easier on the idea of balance than some of us would] [end presentation at 4:28 mins.]
The Pleasures and Sorrows of Work [1:07:49 mins.] [Alain de Botton's presentation begins at 2:20 mins.] [end class presentation at 7:58 mins.] ["our attitudes about work are strange indeed," especially that "the point of work is to find fulfillment"; "to be modern is to expect we can find happiness through work"; "the psychological reality of our working lives"] [a historical perspective]
Optional (Exit Videos)
James Hillman on Your Calling [4:19 mins.] [audio; montague of visuals] [Hillman relates our symptoms to who/what we become] ["your purpose is already there"] [begin video at 0:28 mins., end at 3:50 mins.]
James Hillman Lectures and Interviews [1:25:45 mins.] [class presentation ends at 2:14 mins.] [W.H. Auden: "We are lived by powers we pretend to understand."]
Reference (Burnout)


What are the Symptoms of Stress Burnout
[1:15 mins.]
What is Burnout?
[3:51 mins.]
In My Mind: Burnout
[28:47 mins.] [focus on women]
Stress, Burnout Taking Toll on Many U.S. Workers
[7:53 mins.] [PBS Newshour]
Burnout on the Job Is on the Rise
[6:09 mins.] [Wall Street Journal]
Avoid Burnout: How to Meep Employees Happy, Productive
[4:37 mins.] [CBS News, interview with Tony Schwartz']
Burnout: Mark Yarbrough
[8:41 mins.] [Yarbrough is a prosecutor]
Reference (Phsician Burnout)


Physician Burnout--Mayo Clinic
[3:18 mins.] [Burnout distinguished from depression.]
The Doctor Paradox: Physician Burnout
[31:19 mins.] [Paddy Barrett]
Physician Burnout
[53:18 mins.] [Elizabeth Bromley reviews recent data on burnout, depression and suicide in physicians, with particular emphasis on the work-related factors that appear to contribute to physician distress.]
Physician Burnout Prevalence, Effects and Complications
[3:58 mins.]
Physician Burnout Symptoms and Gender Differences
[6:54 mins.] [burnout symptoms: exhaustion (physical and emotional), depersonalization (a coping mechanism)(compassion fatigue), lack of efficy]
Physician Burnout: Four Main Causes
[6:53 mins.]
The Psychology of Burnout with Gerald Loren Fishkin
[27:37 mins.] [New Thinking Allowed, Jeffrery Mislove]
Reference (Ken Robinson)


How to Do Your Best Work
[2:01 mins.] [Ken Robinson]

Reference (Behavioral Economics)


What Makes Us Feel Good about Our Work?
[20:26 mins.] [Dan Ariely is a professor of psychology and behavioral economics] [end class presentation at 9:54 mins.]
Reference (Work & Career)


Why You Will Fail to Have a Great Career
[15:00 mins.] [TED Talk] [Larry Smith] [Larry Smith is an economics professor] ["I am an economist. I do dismal."]
Something Different


Live Performance [5:39 mins.] Recorded Live [November 4, 1980, Capitol Theatre, Passaic, New Jersey :: 5:48 mins.]
a two song encore: "Take Me to the River" [7:41 mins.] David Byrne, "This Must Be The Place [5:13 mins.] [Holland, 2004]
Reference (Psychological Distress in Lawyers)


Connie J.A. Beck, Bruce D. Sales & G. Andrew H. Benjamin, Lawyer Distress: Alcohol-Related Problems and Other Psychological Concerns Among a Sample of Practicing Lawyers 10 (1) J. Law & Health 1 (1995-1996) [online text]
Reference (Work | Alain de Botton)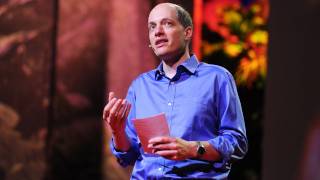 Reintroducing Wisdom in Everyday Life
[44:56 mins.] [end class presentation at 5:40 mins.] [Alain de Botton] [another possible end of presentation is at 8:06 mins.] [Alain de Botton was born in Switzerland and now lives in England. His books emphasize philosophy's place in our everyday lives.] [in this lecture de Botton comments on the idea of education; "you can have a brilliant and your life goes wrong"; challenges that face us in daily life; managing one's anxieties; most of formal education does not address these challenges or 'how to live'; "we don't expect our educators to help us on how to live"; we have a gap on the great questions that we face; education on "emotional knowledge"; "the modern world drives us crazy"; on love and work; the idea of working a job that pays you money, whereas today we ask more of our work; (work commentary is at 4:52 mins.)]
The Pleasures and Sorrows of Work
[1:07:49 mins.] [Alain de Botton's presentation begins at 2:38 mins.] [class presentation can begin at 8:02 mins.]

Alain de Botton: A Kinder, Gentler Philosophy of Success
[16:51 mins.] [TED Talk] [end class presentation at 7:42 mins.; pick up viewing at 12:22 mins., video then runs to 14.38 mins.] [total viewing, in class: 10 mins.] ["It's hard to be free of career anxieties."]
The Pleasures and Sorrows of Work
[23:17 mins.] [begin presentation at 5:02 mins., end at 8:48 mins.] [commentary on career counseling]

Fulfillment at Work
[1:31:50 mins.]
The Future of the Way We Live, Love and Work
[19:53 mins.] [another recommended de Botton talk] [brilliant commentary on love and romanticism; there is little in this presentation on work]
On Pessimism
[38:53 mins.]
A Guide to Happiness
[23:58 mins.]
Fear of Failure
[4:56 mins.]
Self Confidence
[24:12 mins.]
On Status Anxiety
[38:55 mins.]
On Love
[1:12:48 mins.]
On Art as Therapy
[45:16 mins.]
The Art of Travel
[49:00 mins.]
On How to Live Wisely in the Digital Age
[46:23 mins.]
Religion For Atheists
[1:09:17 mins.] ["I don't believe the business of living is very obvious."]
An Evening with Alain de Botton
[1:04:57 mins.] [de Botton's presentation begins at 2:02 mins.] [begins by talking about what he seeks in his books: guidance; looking to different disciplines, philosophy, literature, visual arts, architecture; decides, as a non-believer, that religion might have something to offer to non-believers]
An Evening with Alain De Botton
[1:07:35 mins.]
Reference (Priya Parker)


How to Quit Your Life (and Reboot)
[18:44 mins.] [reference to corporate lawyers]
Priya Parker Interviewed on the Fear of Missing Out
[4:43 mins.]

Reference (Gary Gwilliam)


What Lawyers Don't Like to Talk About
[2:36 mins.]
Losing Never Felt So Good
[2:10 mins.]
Intervention
[3:08 mins.]
My Intervention: A Public Humiliation That Changed My Life
[3:06 mins.]
Changes and Challenges
[3:14 mins.]
Meeting My Soul Mate
[2:45 mins.]
Reference (So-Called Work Life Balance)


The Fallacy of the Work/Life Balance
[11:19 mins.] [TED Talk]
Work Life Balance is an Ongoing Battle
[10:23 mins.] [Nigel Marsh] [TED Talk]
Work-Life Balance: Balancing Time or Balancing Identity?
[13:13 mins.] [Michelle Ryan] [addressing issues about the gender gap raised by Jordan Peterson]
Balance, Burnout and the Search for Centre
[7:02 mins.] [Emily Bremner] [TED Talk]
How to Turn Busy into Balance
[11:52 mins.] [Sara Cameron] [TED Talk] ["Being busy is a choice."]
Reference (Dan Ariely)


Meaning in Labour
[17:30 mins.] [TED Talk] [2012]

Self Control
[17:48 mins.] [TED Talk]

Temptations and Self-Control
[17:29 mins.] [TED Talk]

Predictably Irrational: Basic Human Motivations
[18:43 mins.] [TED Talk]

When Expectations Override our Senses
[14:49 mins.] [TED Talk]

The Unexpected Joys and Problems with Creation
[20:19 mins.] [TED Talk]

Money Changes Everything
[7:55 mins.] [TED Talk]

The Value of Trust
[15:45 mins.] [TED Talk]

Reference (Larry Smith)


Bringing Passion to Your Work
[17:44 mins.]
What You Need to Do to Have a Great Career
[20:07 mins.]
Why You Will Fail To Solve Important Problems
[33:41 mins.]
Reference (Work & Life TED Talks)

The Way We Think about Work is Broken
[8:02 mins.] [Barry Schwartz]

Emotions at Work
[17:39 mins.] [talk begins with the idea of two worlds: private & professional; we move between these two worlds]
Finding & Being Authentically Myself at Work
[12:35 mins.]
Failure to Find Passion
[15:01 mins.] [Cass Phillipp]
Don't Just Follow Your Passion: A Talk for Generation Y
[17:52 mins.] [Eunice Hii]
How to Know Your Life Purpose in 5 Minutes
[10:34 mins.] [Adam Leipzig]
How Do We Discover Purpose?
[13:56 mins.] [Steve Frampton]
Finding Our Aspiration by Losing Your Ambition
[12:41 mins.] [Aliza Weller] [distinguishing ambition & aspiration]
How to Find Your Passion and Inner Awesomeness
[16:51 mins.] [Eugene Hennie]
What Makes Life Meaningful
[16:46 mins.] [Michael Steger, professor of psychology, Colorado State University]
The Exhausted Woman's Handbook
[4:34 mins.] [Christine Hammond]
Learning to Live
[13:36 mins.] [Stephanie Snyder, TED Talk] ["What we hide from the world owns us."] ["We don't have to pursue our passion; our passion is always pursuing us."] ["Be aware of the longing of your own heart."] [end class presentation at 4:20 mins. and resume at 7:16 mins. and end at 11:40 mins.] ["Identify our demons or they will identify us"; the need to identify our broken places.]
Reference (Burn-Out)


How to Deal with Student Burnout
[6:18 mins.]
Stress Specialist Discusses the Causes, Symptoms and Treatments of Burnout
[3:41 mins.]
Maslach Burnout Inventory vs. the Areas of Worklife Survey
[3:15 mins.]
Critical Skills to Prevent Burnout
[11:53 mins.]
Reference (Burn-Out | Christina Maslach)


Burnout From Heroic Action
[13:01 mins.] [Christina Maslach, University of California-Berkeley] ["Burnout is a stress response." Burnout is associated with cynicism (strong negative feelings about work).]
Six Factors that Contribute to Burnout
[4:40 mins.]
Understanding Job Burnout
[32:43 mins.]
Sustaining Passion, Not Burnout
[15:45 mins.]

Burnout: An Overview
[3:15 mins.] [Burnout "kills the spirit."]
Understanding Burnout
[1:12:29 mins.] [audio of lecture]
Reference (Burnout) (Articles)


A.D. Elkins & James R. Elkins, Professional Burnout Among U.S. Veterinarians: How Serious a Problem?, 82 Veterinary Medicine 1245 (1987)
A. Weber & A. Jaekel-Reinhard, Burnout Syndrome: A Disease of Modern Societies?, 50 (7) Occup. Med. 512 (2000) [online text]

Brittany Stringfellow Otey, Buffering Burnout: Preparing the Online Generation for the Occupational Hazards of the Legal Profession [online text]
Susan Jackson, Jon Turner & Arthur P. Brief, Correlates of Burnout Among Public Service Lawyers [online text]

Céleste M. Brotheridge & Alicia A. Grandey, Emotional Labor and Burnout: Comparing Two Perspectives of "People Work," 60 J. Vocational Behavior 17 (2002) [online text]
Bert Loonstra et.al., Feelings of Existential Fulfilment and Burnout Among Secondary School Teachers, Teaching & Techer Education (2009) [online text]
Ayala Malach Pines & Oreniya Yafe-Yanai, Unconscious Determinants of Career Choice and Burnout: Theoretical Model and Counseling Strategies, 38 (4) J. Employment Counseling 170 (2001) [online text]
Connie J.A. Beck, Bruce D. Sales & G. Andrew H. Benjamin, Lawyer Distress: Alcohol-Related Problems and Other Psychological Concers among a Sample of Practicing Lawyers, 10 J.L. & Health 1 (1995) [online text]
Reference (Lawyers & Stress)


A Lawyer Talking About a Stress Relief Technique
[0:50 mins.]
Wellness Lawyer: The 3 Types of Stress
[21:38 mins.]
A Lawyer's Stress
[6:00 mins.]
Reference (Stress)


Ellen Langer on Stress
[2:48 mins.] [commenting on mindlessness]
Stress, Burnout Taking Toll on Many U.S. Workers
[7:53 mins.] [PBS news]
Introduction to Stress Management
[19:13 mins.] [Dr. LuAnn Helms, Utah State University's Counseling and Psychological Services]
The Art of Stress-Free Productivity
[22:15 mins.] [David Allen, a TED Talk]
Positive Emotion in the Midst of Stress
[58:44 mins.]
Coping with Stress: Imaginative Solutions for Stress Relief
[1:28:31 mins.] [Dr. Martin Rossman]

How to Solve the Stress Epidemic
[16:28 mins.] Angela Armstrong] [TED Talk]
Reference (Depression in the Legal Profession)


Stress, Anxiety, and Depression in the Legal Profession
[9:32 mins.] [Daniel T. Lukasik] Pt2 [10:36 mins.]
Reference (Burnout/Books)


Cary Cherniss, Beyond Burnout: Helping Teachers, Nurses, Therapists, and Lawyers Recover from Stress and Disillusionment 17-47 (New York: Routledge, 1995)