Psychology for Lawyers


mindfulness with jon kabat-zinn

Jon Kabat-Zinn is professor emeritus and founding director of the Stress Reduction Clinic and the Center for Mindfulness in Medicine, Health Care, and Society at the University of Massachusetts Medical School.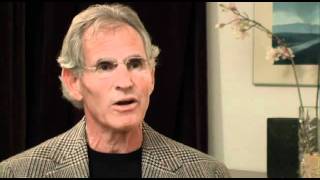 Preface


"[M]indfulness is: the wareness that emerges through paying attention on purpose, in the present moment, and nonjudgmentally to the unfolding of experience moment by moment."
--Jon Kabat-Zinn, Mindfulness-Based Interventions in Context: Past, Present, and Future, 10 (2) Clinical Psychol.: Sci. & Prac. 144 (2003)
"[M]indfulness is what arises when you pay attention, on purpose, in the present moment, non-judgmentally, and as if your life depended on it. And what arises is nothing other than awareness itself. Awareness is a capacity that we are all intimately familiar with and yet are simultaneously complete strangers to."
--Jon Kabat-Zinn, Mindfulness for Beginners: Reclaiming the Present Moment--and Your Life 17 (Boulder, Colorado: Sounds True, 2012)
Readings


Jon Kabat-Zinn, Mindfulness-Based Interventions in Context: Past, Present, and Future, 10 (2) Clinical Psychol.: Sci. & Prac. 144 (2003) [on-line text]
Class Videos


"Seeds Planted in the Garden" (an image of Jon Kabat-Zinn from his Dartmouth lecture)

Class Viewing 1: Defining Mindfulness [4:32 mins.] [2012]]

Class Viewing 2: Me Me Me [2:08 mins.]

Class Viewing 3: How the Brain Creates the Narratives of Your Life [3:24 mins.]

Class Viewing 4: Challenging the Negative Self-Image [2:59 mins.] [PsychAlive]

Class Viewing 5: What Is Mindfulness? [5:18 mins.] [PsychAlive]

Class Viewing 6: Liberation from Suffering [3:16 mins.] [PsychAlive]

Class Viewing 7: Liberation from Delusion [2:04 mins.] [PsychAlive]]

Class Viewing 8: Intimacy with Self [1:17 mins.]

Class Viewing 9: The Stars of Our Own Movie [3:49 mins.]

Class Viewing 10: We Are an Underdeveloped Country [4:11 mins.] [comments at the "Practicing Mindfulness & Compassion" conference, March 8, 2013]

Class Viewing 11: Life is Right Now [7:13 mins.] [research in mindfulness; science and meditation]
A Final Thought: As Good As It Gets [1:37 mins.]
Alternative Presentation for a Jon Kabat-Zinn Class Viewing Introduction
The Healing Power of Mindfulness [1:52:33 mins.] [Dartmouth] [Jon Kabat-Zinn lecture begins at 5:37 mins., possible end of presentation at 24:12 mins.] [segments of the presentation: Pt1 Pt2 Pt3 Pt4 Pt5]
From Doing to Being [38:04 mins.] [Inward Bound Mindfulness Education presentation at Middlesex County College] [class presentation begins at 7:26 mins.; end at 22:37 mins.]
Mindfulness as a Love Affair with Life: An Interview [22:12 mins.]
Reference (Introduction to Jon Kabat-Zinn and His Work)


Healing and the Mind
[4:20 mins.] [Charles Halpern]
Mindfulness Based Stress Reduction with Heidi Walk
[29:32 mins.]
Reference (Jon Kabat-Zinn | PsychAlive Interview)


Mindfulness: Lifestyle Change
[1:37 mins.]

Mindfulness: The Nitty Gritty of Attunement
[3:36 mins.]
Mindfulness: Full Catastrophe Living
[2:40 mins.] [encountering pain, suffering, stress]
Mindfulness: At Home in Our Own Skin
[4:27 mins.]
Mindfulness: Come to Our Senses
[2:12 mins.]
Mindfulness: Hope for Changing the Future
[3:36 mins.]
[The PsychAlive Jon Kabat-Zinn Interview (43:59 mins.) is available to purchase from PsychAlive]
Reference (Jon Kabat-Zinn on Attitudes of Mindfulness)


Mindfulness: 9 Attitudes
[26:27 mins.]
The Benefits of Meditation [2:49 mins.] Introduction: Attitudes of Mindfulness [2:54 mins.] Non-Judging [4:13 mins.] Patience [2:18 mins.] Non-Striving [2:43 mins.] Letting Go [3:52 mins.] Beginner's Mind [2:51 mins.] Acceptance [3:27 mins.] Trust [3:28 mins.] Gratitude and Generosity
[4:07 mins.]
Reference (Jon Kabat-Zinn)


This Is about My Life
[2:58 mins.]
Heartfulness
[2:15 mins.] [alt. posting]
Befriending Our Bodies
[3:55 mins.]
The Application of Mindfulness
[19:45 mins.]
Being
[1:39 mins.]
You Are Only Alive in THIS Moment!
[6:27 mins.]
Listening is an Act of Love
[6:49 mins.]
Befriending Your Mind, Befriending Your Life
[12:25 mins.] [2013]
Mindfulness as a Cultural Phenomena
[3:16 mins.] [2010]
How Can Mindfulness Change Your Life
[24:01 mins.]
An Evening with Jon Kabat-Zinn: Q&A Session
[28:30 mins.]
Reflections and Guidance on the Cultivation of Mindfulness
[45:26 mins.] [2014 webinar] ["Mindfulness is just pure awareness." We may think we are aware but we are actually lost in thoughts. Awareness is available to us.]
Coming to Our Senses
[57:20 mins.] [UCSD Medical Center talk] [Jon Kabat-Zinn's presentation begins at 7:17 mins.]
An Evening with Jon Kabat-Zinn
[1:21:44 mins.] [Action for Happiness, London, March 28, 2013]
UMindfulness Lecture
[1:08:05 mins.] [University of Miami, 2015] [lecture begins at 11:40 mins.]
Mindfulness in Medicine and Health Care
[1:33:07 mins.] [Oslo, Norway] Pt2 [1:24:54 mins.] Pt3 [59:38 mins.] Pt4: Questions & Conversation [55:01 mins.]
Mindfulness: An Introduction
[1:34:03 mins.]
Conversations on Compassion
[1:01:05 mins.] [Jon Kabat-Zinn's comments begin at 3:57 mins.] [Kabat-Zinn comments on how he became interested in the work for which he is now well-known]
Sonnabend Lecture
[1:29:25 mins.] [Lesley University, October 3, 2001]
No Small Thing: The CFM, Mindfulness, and the Healing of the World
[2:02:51 mins.] [Jon Kabat-Zinn presentation begins at 6:29 mins.]
The Role of Mindfulness in Education
[1:42:12 mins.]
The Rise of Mindfulness in Society: Arianna Huffington & Jon Kabat-Zinn
[37:01 mins.]
Applied Mindfulness in Business and Life
[31:12 mins.] [Jon Kabat-Zinn with Melissa Daimler, Head of Learning and Organizational Development at Twitter] [2013]
Jon Kabat-Zinn & Oprah Winfrey: Mindfulness in Everyday Life
[13:12 mins.]
The Mind, Stress and Healing
[27:07 mins.]
Healing from Within
[41:12 mins.] [PBS, Bill Moyers] [broadcast in 1993]
Reference (Jon Kabat-Zinn | Audio)


Practical Stress Reduction in Everyday Life
[14:59 mins.]
Thoughts That Happen
[10:53 mins.] ["the art of conscious living"]
Letting Go
[9:59 mins.]
Inner Guidance
[12:24 mins.]
Hurrying Mindfully
[11:14 mins.]
NOW Is the Only Time You Have for Anything
[20:09 mins.]
Emotional Pain Is Worse
[11:29 mins.]
Stressful Situations & Pain
[12:40 mins.]
True Moments of Wholeness
[13:49 mins.]
Observe Your Minds Habits
[18:20 mins.]
Living in a Chronic State of Unawareness
[21:43 mins.]
Our Limitations & Weaknesses As People
[19:08 mins.]
Trust & Let Go
[13:46 mins.]
In The Face of Emotional Upset
[20:45 mins.]
Reference (Audio | Meditations)


Emotional Pain Is Worse
[11:29 mins.]
Embrace Negative Emotions
[14:42 mins.]
Awareness Embraces Irritation
[11:02 mins.]
Body Scan Meditation
[45:27 mins.]
Heartscape
[48:15 mins.]
Mindfulness Guided Meditation
[39:53 mins.]
Sitting Meditation
[39:51 mins.]
Reference (Jon Kabat-Zinn | Bibliography)


Jon Kabat-Zinn, Mindfulness for Beginners: Reclaiming the Present Moment--and Your Life (Boulder, Colorado: Sounds True, 2012)
____________, Wherever You Go There You Are: Mindfulness Meditation in Everyday Life
(New York: Hyperion, 1994)

Reference (Videos)


How Can Mindfulness Change Your Life
[24:00 mins.]
Becoming Conscious: The Science of Mindfulness
[1:14:21 mins.] [Neuroscientists Richard Davidson and Amishi Jha join Jon Kabat-Zinn]
Kristin Neff: Mindfulness and Self-Compassion
[21:12 mins.]
Meditation as Medicine: Mindfulness-Based Stress Reduction
[59:29 mins.]
Staying in the Now: Mental Health Through Mindfulness
[1:20:42 mins.] [Stuart Eisendrath, director of the University of California-San Francisco Depression Center, explores mindfulness as a technique for maintaining mental health] [presentation begins at 4:30 mins.]
Applying Mindfulness-Based Cognitive Therapy to Treatment
[1:28:13 mins.]
FindingYour Place in the World
[50:37 mins.] [Ken Robinson]
The Two Dimensions of Ego
[8:59 mins.] [Leonard Jacobson] ["Leonard Jacobson explains how we leave the present moment, become imprisoned by thought forms and function in the world as egos. He describes a second level of ego, which is completely independent of us and reveals the way to overcome its dominance in our lives." ~YouTube] The Ego's Surrender [5:21 mins.] Being Present [4:42 mins.] [these videos represent only a sample of Leonard Jacobson videos that are available]
Reference (Scott Rogers, a lawyer)


| | | |
| --- | --- | --- |
| | Steven Keeva, Transforming Practices: Finding Joy and Satisfaction in the Legal Life (Chicago: Contemporary Books, 1999)(American Bar Association, 2011) | |