Allen Afterman



(1941-1992)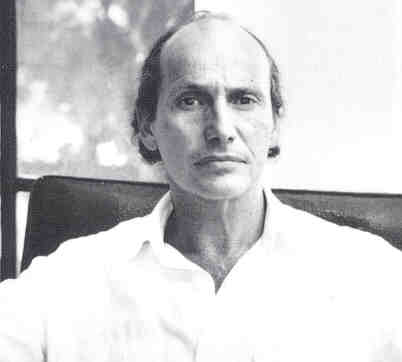 Cover Photograph

Allen Afterman, Desire for White
(Riverdale-on-Hudson, New York: Sheep Meadow Press, 1991)
[Used with the permission of Sheep Meadow Press]
Allen Afterman was born in Los Angeles in 1941. His mother was an internationally known singer of Gypsy music. He graduated from UCLA in 1962 and received his law degree from Harvard Law School in 1965. He received an LL.M. (Masters of Law) from Monash University (Australia) in 1969, at which he was a lecturer in law from 1967 to 1968. He was also a junior lecturer at Victoria University of Wellington in Wellington, New Zealand from 1966 to 1967.
He left the U.S. in 1966 to travel, and ended up taking a position as a law lecturer in New Zealand, Australia, and Singapore. He retired from academic life in 1973, having written three law books, one a standard text in Australian law schools. From 1973 to 1981, he lived on a cattle ranch in New South Wales, Australia. Afterman reported the following to the editors of Contemporary Authors:
In 1981, Afterman emigrated to Israel, where he lived on a farm in the Upper Eastern Galilee with his wife and four sons.
["Biographical Note," appended to Allen Afterman, Desire for White 99 (Riverdale-on-Hudson, New York: Sheep Meadow Press, 1991)]
Poetry
Allen Afterman, The Maze Rose: Poems 1970-1973 (Melbourne: Macmillan-Sun Books, 1974)
___________, Purple Adam: Poems 1964-1979 (Sydney: Angus and Robertson, 1980)
____________, Desire for White (Riverdale-on-Hudson, New York: Sheep Meadow Press, 1991)
____________, Kabbalah and Consciousness and the Poetry of Allen Afterman (Riverdale-on-Hudson, New York: Sheep Meadow Press, 2005)
Writings
Allen Afterman, Cases and Materials on Corporations and Associations (Butterworth, 3rd ed., 1972)(with Robert Baxt)
___________, Company Directors and Controllers (Law Book Company, 1973)
___________, Casebook on Companies and Securities (Butterworth, 1976)(with Robert Baxt)
Allen Afterman, Kabbalah and Consciousness (Riverdale-on-Hudson, New York: Sheep Meadow Press, 1992)