George W. Atkinson



(1845-1925)
West Virginia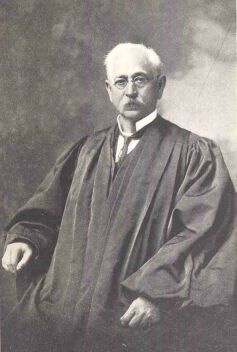 Geo. W. Atkinson, Bench and Bar of West Virginia 541
(Charleston, West Virginia: Virginian Law Book Company, 1919)

[used with permission of the West Virginia Archives & History]

Lawyer, judge, poet, Congressman, postmaster,
Internal Revenue agent, U.S. Marshall, U.S. Attorney
&
10th Governor of West Virginia (1897-1901)
"Judge Atkinson was born on an Elk River farm in Kanawha County, June 29, 1845. After securing such advantages as could be obtained from the schools of that county, he attended Ohio Wesleyan University and was graduated there from in 1870. He took his law course at Howard University, Washington, D.C., and was admitted to the Bar in 1875." [Geo. W. Atkinson, Bench and Bar of West Virginia (Charleston, West Virginia: Virginian Law Book Co., 1919)]
After his admission to the bar, Atkinson began practicing law in Charleston. He moved to Wheeling, West Virginia in 1877 and became editor of the Wheeling Standard. From 1879 to 1881, Atkinson was an Internal Revenue agent for the Treasury Department. In 1881, he received his first political appointment when he was named U.S. Marshall for the District of West Virginia, a position he held for four years. In 1888, now a resident of Wheeling, he was elected to Congress as a Republican but served only one term. He declined to run for reelection and devoted himself to the practice of law until 1896, when he was elected as 10th governor of West Virginia. Atkinson was the first Republican governor in almost thirty years. His administration is noted for his advocacy for better public schools, road construction, reforms in state election laws, and legislation that recognized labor's right to organize.
After leaving the governor's office, Atkinson served as United States District Attorney for the Southern District of West Virginia from 1901 to 1905. He was then appointed Associate Judge of the Court of Claims in Washington, D.C. and served in that position from 1905 until 1916.
In 1908, Atkinson published a collection of his poetry, which he titled Chips and Whetstone (Charleston, West Virginia: Tribune Printing Co., 1908). In the preface to the collection, Atkinson notes that:
Atkinson died on April 4, 1925 and is interred at Spring Hill Cemetery, Charleston, West Virginia.
[Source: Robert Sobel & John Raimo (eds.), Biographical Directory of the Governors of the United States 1789-1978 1697-98 (Westport, Connecticut: Meckler Books, 1978)]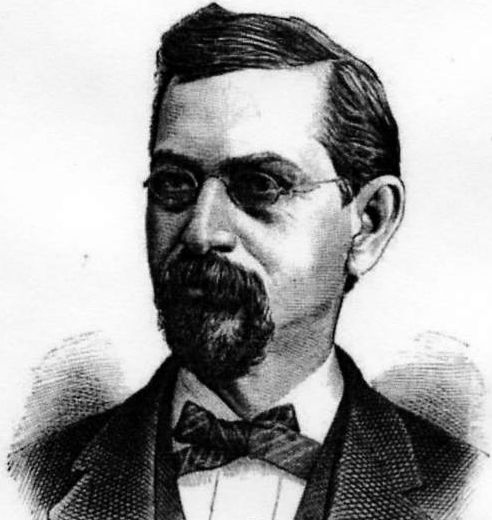 Geo. W. Atkins & Alvaro F. Gibbens, Prominent Men of West Virginia
(Wheeling: W.L. Callin, 1890)
George Wesley Atkinson
West Virginia State Archives
George Wesley Atkinson
Biographical Directory of the United States Congress
Judge George W. Atkins
Geo. W. Atkinson, Bench and Bar of West Virginia 540-543
(Charleston, West Virginia: Virginian Law Book Company, 1919)
Inaugural Address
Delivered March 4, 1897
Early Photograph
[which can be purchased]

West Virginia State Archives
[used with permission of the Archives]


Poetry

George W. Atkinson, Chips and Whetstones (Charleston, West Virginia: Published for the Author, Tribune Printing Co., 1908)
Public Addresses
George W. Atkinson, Public Addresses (Charleston, West Virginia: Public Printer, 1901)
Writings
George W. Atkinson, The History of Kanawha County (Charleston, West Virginia: Printed at the office of the West Virginia Journal, 1876) [online text]
________________, The A B C of the Tariff, and the Records of the Republican and Democratic Parties Thereon (Wheeling, West Virginia: Daily Intelligencer Press, 1884)
________________, After the Moonshiner, by One of the Raiders (Wheeling, West Virginia: Frew & Campbell, printers, 1881)
________________, Prominent Men of West Virginia: Biographical Sketches, the Growth and Advancement of the State, a Compendium of Returns of Every Election, a Record of Every State Officer (Wheeling, West Virginia: W. L. Callin, 1890)(1884)(with Alvaro F. Gibbens) [online text]
________________, From Blocks of Living Truths (Wheeling, West Virginia, 1886)
________________, Don't; or, Negative Chips from Blocks of Living Truths (Wheeling, West Virginia: Daily Intelligencer Press, 1887)
________________, Maid of the Cumberland, or, The Sad Fate of the Moonshiner's Daughter, a Legend of the Cumberland Mountains (Washington, D.C.: Rufus H. Darby, 1891)
________________, Psychology Simplified (Charleston, West Virginia: Tribune, 1909)(1897)
________________, Bench and Bar of West Virginia (Charleston, West Virginia: Virginian Law Book Company, 1919) [online text]
Research Resources
James Atkinson
(1811-1866)
George W. Atkinson's Father
James Atkinson
Geo. W. Atkins & Alvaro F. Gibbens, Prominent Men of West Virginia
(Wheeling: W.L. Callin, 1890)