Lee Warner Brooks



(1954- )
Michigan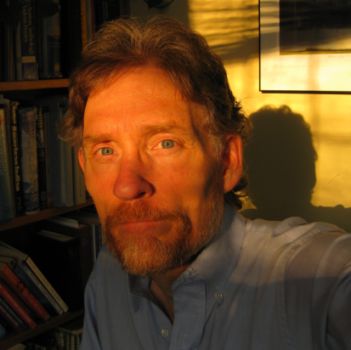 [Photograph used with the permission of Lee Warner Brooks]

Lee Warner Brooks has been a Yellow Cab driver in Ann Arbor, an editor and writer for publishers in Pennsylvania and Maryland, an editor of the Michigan Law Review, a law clerk for a federal appellate judge, and a partner in the litigation department of the law firm of Honigman Miller Schwartz and Cohn in Detroit, Michigan.
His Novlets: 67 Sonnets was published as a special issue of the Legal Studies Forum in 2009. He began writing sonnets in 2004, and they have appeared in The Iowa Review, Passager, Light Quarterly, Poetry in Performance, and the online Bear River Review. He has also written several novels. An excerpt from his journal will appear in a forthcoming 2009 issue of Passager. At the University of Michigan-Dearborn, where he began teaching in 2003, he has taught composition, creative writing, fiction, and poetry; he also serves as a law-firm consultant to assist in training legal writers.
Brooks was born in Ann Arbor, Michigan, on May 28, 1954, and in 1972 graduated from Shaker Heights High School, where he was a starting forward on the varsity soccer team; he later played on the University of Michigan undergraduate soccer club team and obtained his A.B. degree from Michigan. Brooks attended the University of Pennsylvania where he obtained an M.A., and the University of Michigan Law School where he earned his law degree.
In 1975, with a friend, he circumnavigated the United States in a 1968 Camero, including stops in Pennsylvania, Alabama, Texas, Mexico, California, Washington State, and North Dakota. He plays guitar and flute, and has lived in Grosse Pointe Park, Michigan, since 1986. He is the father of three young adults.
Poetry
Lee Warner Brooks, Novlets: 67 Sonnets, 33 Legal Stud. F. 1-87 (2009)(Suppl. 1) [online PDF text]