George Graham Currie



(1867-1926)
Florida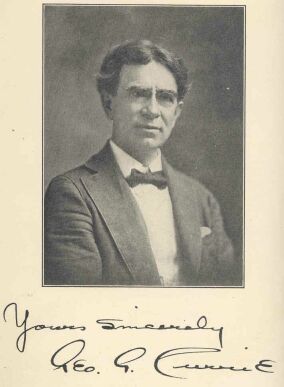 frontis photograph

George Graham Currie, Songs of Florida and Other Verse
(New York: James T. White & Co. 1922)(1921)
The National Cyclopaedia of American Biography (New York: James T. White & Company, 1926)(Vol. A):
Currie, George Graham, lawyer and author, was born in Quebec, Canada, June 6, 1867, son of Francis Phillip and Ellen (Hanna) Currie. His father, a native of Greenock, Scotland, was a machinist in the service of the Grand Trunk Railroad Co. After a high school education, the son was employed by a Montreal hardware house, and later by the Grand Trunk Railroad Co. Upon attaining his majority he went to the Pacific northwest and was successively news agent and newspaper reporter in Vancouver, and engaged in newspaper work at New Westminster, B.C., Tacoma, Wash., and in San Francisco, Calif. He organized a business college in Vancouver, of which he was for one year the executive head. En route to Cuba, where he intended to do newspaper work during the insurrection of 1895, he decided to locate instead on the east coast of Florida, and accepted a position as stenographer in a law office at West Palm Beach. He was admitted to the Florida bar in 1897, and after a period with the Grand Trunk lines at Montreal and the Canadian Pacific Railroad Co. at Winnipeg, he returned to Florida and began the practice of his profession at West Palm Beach. He has been successively a member of the law firms of Chillingworth & Currie, with Charles C. Chillingworth; Currie & Price, in which his partner was Mitchell D. Price: Currie & Carmichael, with Murray D. Carmichael; of Currie & Wideman during 1915-16, with Jerome E. Wideman, and since 1917 he has been head of the firm of Currie & Yeomans, in which his partner is Raymond S. Yeomans. Meanwhile he served two terms each as major of West Palm Beach (1903-05), and as treasurer of Dade county. In 1913 he organized and became the first president of the Farmers' Bank & Trust Co., and since 1907 has been president of the Currie Investment & Title Guaranty Co. of the Currie Investment & Title Guaranty Co. Mr. Currie is founder of the Palm Beach County Fair Association, and president of the West Palm Beach Public Library. He has organized various literary and social clubs . . . . He is known as the "poet laureate of Florida."
In an Evening Times (West Palm Beach) news article (Sept. 8, 1982) provided to me by Jim Kraft, Currie is identified as a "prominent developer of Jefferson Park, located east of Woodlawn Cemetery in West Palm Beach; Acre Home Park, west of Kelsey City, and a parcel in the new community of Delray Beach." He reportedly arrived in Florida in 1894; "he had only 30 cents in his pocket." The article indicates that "Currie is also known as one of the first residents to bring a flying machine to West Palm Beach and volunteer to go up in it as a passenger when all others turned down the offer. His wife, the former Lulu Angelvine, a teacher at the local elementary school, was terrified at his willingness to fly in an aeroplane."
Poetry
George Graham Currie, How I Once Felt: Songs of Love and Travel (Montréal: John Lovell, 1893) [online text]
_________________, Sonnets and Love-Songs, and Irene; a Memoir (West Palm Beach, Florida: Press of Dean Pub. Co., 1901)
_________________, In the Other Man's Place; Some Latter Day Tragedies in Verse (Jacksonville, Florida: The Drew Press, 1911)
_________________, Sonnets and Love Songs (Jacksonville, Florida: The Drew Press, 1911)
_________________, Epitaphs, Epigrams and other Ephemera (Jacksonville, Florida: The Drew Press, 1912)
__________________, Songs of Florida and Other Verse (New York: J. T. White & Co., 1922)
__________________, A Sheaf of Sonnets (London: C.W. Daniel Co., 1925)
__________________, Carry a High Ideal (London: C. W. Daniel Company Ltd, 1925)
__________________, Poems With a Punch (London: C.W. Daniel Co., 1925)
__________________, Hornets in Hollyhocks (London: C.W. Daniel Co., 1925)
__________________, Woman in Her Infinite Variety: or, The Art of Love-Making in America (London: C.W. Daniel Co., 1925)
Research Resources

Florida in Poetry: A History of the Imagination
edited by
Jane Anderson Jones & Maurice J. O'Sullivan
Family Photographs
[made available with identifications & commentary
by Jim Kraft, December 12, 2004][Kraft indiates that the following photographs
were taken in Montreal; they were given to him by his mother]



[Currie family photo, Montreal, dated 1871;
George Graham Currie, seated, is four years old; with his sister,
"Maggie" (Margaret Agnes)(1861-1926), his older brother,
"Frank" (Francis James)(1865-1882), and his father, Francis Phillip Currie (1823-1893]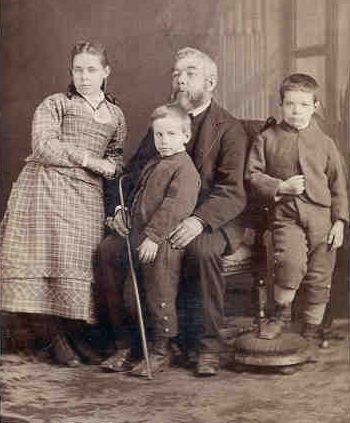 [Currie family photograph; children, from the left, Maggie (sister),
George Graham, Frank (brother)]; circa 1878]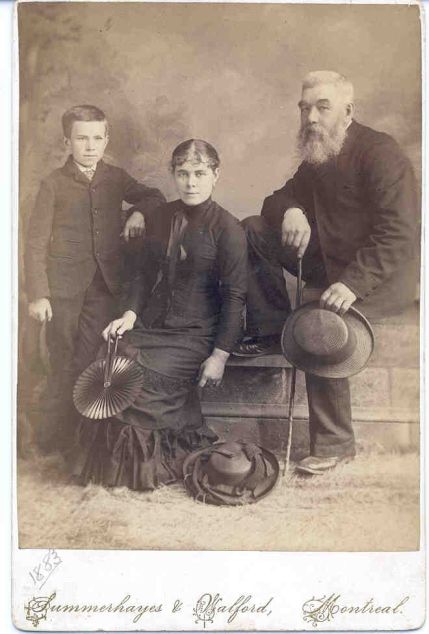 [Currie family photo; dated lower left corner--1883; George Graham Currie on left, with his sister, Maggie, and his father, Francis Phillip Currie]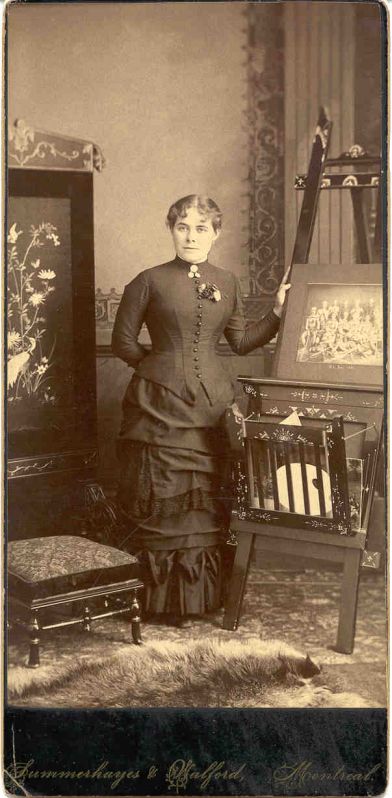 [Maggie Currie, George Graham Currie's sister; circa 1885, about the time
of her marriage to Lewis G. Lewis in 1885]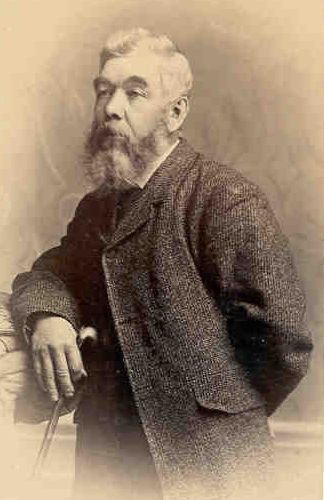 [Francis Phillip Currie; circa 1880]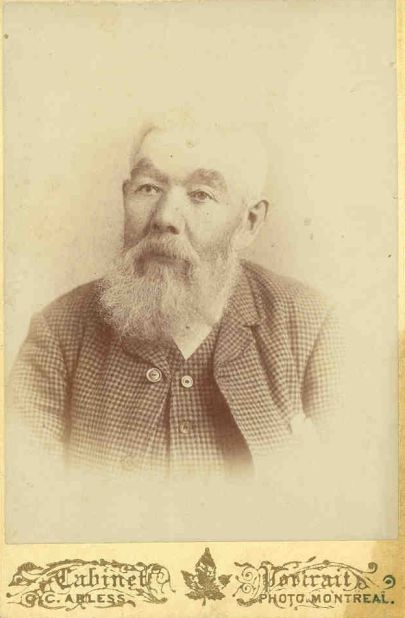 [Francis Phillip Currie; circa 1892]