Earl Darlington Van Deman



(1887-1931)
Ohio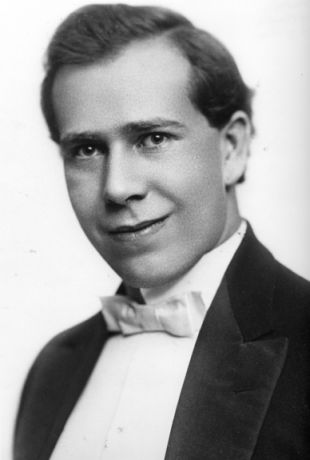 [photograph provided and used with the gracious permission of Laurie Frye,
Earl Darlington Van Deman's granddaughter]
Earl Darlington Van Deman was the son of William L. Van Deman and Romie Baldwin, and grandson of Henry Van Deman, a prominent minister in Ohio. The Henry Van Deman house, which his son William lived in, and then William's son, Earl Darlington Van Deman, is located at 6 Darlington Rd., Delaware, Ohio (the corner of Darlington Rd and Central Avenue), and is now on the National Register of Historic Places.
The name Darlington is from Sarah Darlington (another prominent Ohio family), who married Henry Van Deman. Several prominent Van Deman's are descendants of this marriage, including Ralph Henry Van Deman who rose to the rank of General in the U.S. Army and is said to be the father of U.S. Military Intelligence. Henry Van Deman's neice, Esther Boise Van Deman was a famous archaeologist.
Earl Darlington Van Deman was born May 11, 1887, in Delaware, Ohio. He had one sister, Rebecca Van Deman. He was a graduate of Ohio Wesleyan University. He married Hazel Florence Irwin, who was from Canton, Ohio.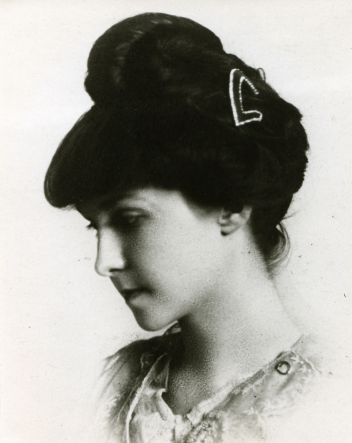 photograph of Hazel Florence Irwin || age 19

[photograph and used with the permission of Laurie Frye]
Hazel Irwin was an artist and a pianist who attended the Massillon Conservatory of Music.
Van Deman had three children, Valeria, Marilyn, and Rosalie and spent all of his life at Delaware, Ohio, where he practiced law. He built and owned several houses in Delaware, Ohio, which he rented out.
Van Deman died from uremia on January 2, 1931; he had been sick for six months and suffered kidney failure. His wife begged him to live through the holidays, and he barely managed to do so. After Van Deman died, Hazel survived with the children by selling the extra homes they had rented out, and by giving piano lessons. Then the depression hit. The Van Deman House was owned by Earl's mother, Romie Baldwin Van Deman, so once Earl's money was gone, Hazel and the children moved to Columbus, Ohio. Hazel remarried, and they lived in rented homes in Columbus. Their children, Valeria and Marilyn, married and had children, but both died early, also of uremia.
Earl and Hazel's middle child, Rosalie, married and moved to Washington State, where she still lives today.
Poetry
Earl Darlington Van Deman, Cupid's Darts (Delaware Ohio: Earl D. Van Deman, 1910) [online text]