Arthur Orison Dillon



(1873- )
California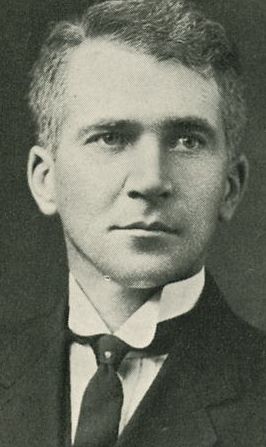 frontis photograph

Arthur Orison Dillon, The Ancestors of Arthur Orison Dillon and His Poems
([Pomona, California: Printed by the Progress Pub. Co.], 1927)

Arthur Dillon was a lawyer, poet, and genealogist. The son of Peter Orison and Belle Ann (Cottingham) Dillon, he was born on July 7, 1873 at Lexington, LeSueur County, Minnesota. He was educated in public schools, and attended the State College at St. Cloud, Minnesota.
Dillon taught school for several years and served as Deputy United States Marshall in Washington, in 1894 before undertaking the study of law. He obtained his law degree from Valparaiso University in 1906 and began practicing of law in Seattle, Washington, that same year. In 1911, he moved to Upland, California but returned to Seattle in May, 1912 where he was a delegate to the Progressive State convention held in Seattle, August, 1912. Dillon returned to California in the fall of 1913 and took up the practice of law at Chino. In 1916, he was a delegate from San Bernardino county to the Republican Congressional Conference, held at San Diego, to nominate a Republican candidate for Congress. While in Chino, he served as City Judge of Chino from 1916 to 1920, and in 1919, was for two months acting editor of The Chino Champion.
Dillon's poetry was published in newspapers in Minnesota and California. He eventually moved to Ontario, California in July, 1922. In Ontario, he served on the city council and was a candidate for the nomination of Assemblyman on the Prohibition ticket in 1926.
[Sources: The Biographical Dictionary of Contemporary Poets: The Who's Who of American Poets 124 (New York: Avon House, 1938); Arthur Orison Dillon, The Ancestors of Arthur Orison Dillon and His Poems 22-23 ([Pomona, California: Printed by the Progress Pub. Co.]: Arthur O. Dillion, 1927)]
frontiespiece

Arthur Orison Dillon, Strangers and Other Poems
(Ann Arbor, Michigan: Edwards Brothers, Inc. 1939)
Poetry
Arthur Orison Dillon, Abraham Lincoln and Other Poems (1900)
________________, The Master Nation and Other Poems ([Pomona, California: The Progress-Bulletin Pub. Co.], 1928)
________________, The River of Music, and Other Poems (Pomona, California: The Progress-Bulletin Publishing Company, 1929)
________________, Collected Poems (Los Angeles, California: The Foster Company, 1931)
________________, Washington the Nation Builder and Other Poems (Los Angeles, California: The Foster Co., 1934)
________________, Medley of Life Poems (Los Angeles, California: The Foster Company, 1935)
________________, Strangers, and Other Poems (Ann Arbor, Michigan: Edwards Brothers Inc., 1939)
________________, Rosebuds and Song (Upland, California, 1947)
________________, The Lyrics of Loralee (Upland, California, 1948)
________________, The Nation's Destiny, and Other Poems (Ontario, California, 1949)
Writings
Arthur Orison Dillon, The American Ancestors of Arthur Orison Dillon and Allied Families (Chino, California: A.O. Dillon, 1922)
_______________, The Ancestors of Arthur Orison Dillon and His Poems ([Pomona, California: Printed by the Progress Pub. Co.], 1927)(Pomona, California: Printed by the Progress Pub. Co., 1989) [Dillon's poetry appears at pp. 70-98 of this title]
Research Resources
Arthur Orison Dillon, "New Civilization and Other Poems: And Abridged Memoirs of the Author" (manuscript typscript of poems and memoirs)
Claremont College