Lee Light Grumbine



(1858-1904)
Pennsylvania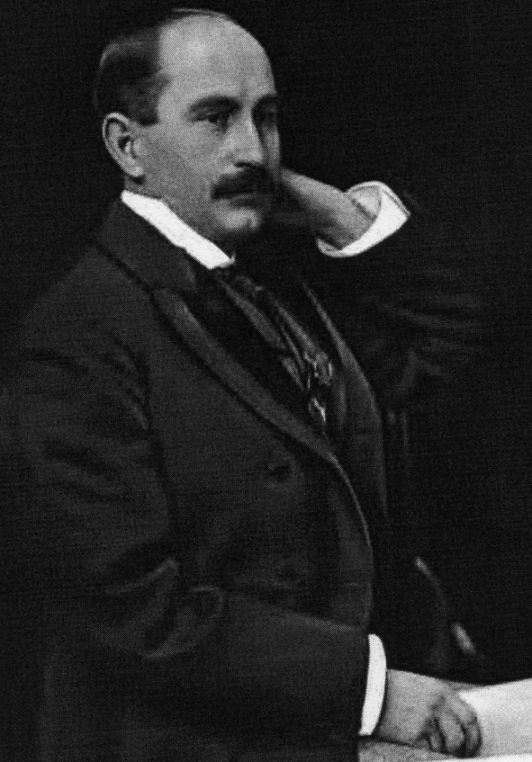 frontisipiece

Lee L. Grumbine, Der Dengelstock and Other Poems and Translations
in the Pennsylvania-German Dialect (Lebanon, Pennsylvania, 1903)
Lee Light Grumbine was born in Fredericksburg, Lebanon County, Pennsylvania, July 25, 1858. He attended public schools, Palatinate College, and Wesleyan University. He graduated from Wesleyan in 1881 and took up teaching and undertook the study of law. He was admitted to practice law in 1884. He was admitted to practice before the Supreme Court of Pennsylvania i 1887. In 1889 he became principal of the School of Oratory at the Silver Lake (New York) Chautauqua, and in that same year became founder and editor of the Lebannon Daily Report.
Grumbine was a major figure in the organization of the Pennsylvania Chautauqua.
Grumbine is now known for his German-dialect poems.
[Source: Lee Light Grumbine in Harry Hess Reichard, Pennsylvania-German Dialect Writings and Their Writers: A paper prepared at the request of the Pennsylvania-German Society 137-148 (Lancaster, Pennsylvnia: Press of the New Era Print. Co., 1918)][See also: A Pennsylvania German Anthology 157-164 (Selinsgrove, Pennsylvania: Susquehanna University Press, 1988)]