Robert Athol Huston



(1912-1988)
Illinois & Michigan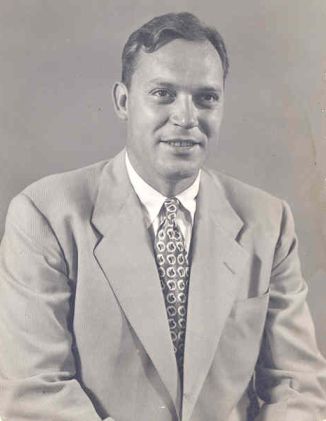 [photo :: early/mid-1940s]
Robert A. Huston "was born in Keokuk, Iowa, November 7, 1912 the only child of Guy Athoi and Martha Ann (Casey) Huston. He spent his youth and formative years in Hamilton, IL. His undergraduate work was at Northwestern University, Illinois Wesleyan University and the University of Chicago. In addition to a Juris Doctor Degree from John Marshall Law School, he earned a Masters Degree in Industrial Psychology from Western Michigan University. . . .
After a one year stint as a reporter for the Daily Pantagraph in Bloomington, IL and another year as an instructor in the North Shore School of Physical Development in Evanston, IL, he was hired by the Chicago Title and Trust Co. As an assistant escrow officer, subsequently assigned to public relations. In 1941 he was loaned by the Title Co. to the Chicago area Office of Civilian Defense, which embraced Cook County and parts of DuPage and Lake County, IL. He served as training director for this metropolitan area. He subsequently was given a leave of absence by the Title Co. to serve in the public relations department of the Safety and Security Branch of the Office of Chief of Ordinance in Chicago.
Early in 1944 he moved with his family, to Kalamazoo, where he was employed as an attorney in the legal department of the Upjohn Co. 11 months later he became manager of Public and Industrial Relations for the Kalamazoo Vegetable Parchment Co. After 7 years in that job he was hired as Vice President, Public and Industrial Relations for the Fuller Mfg. Co. In March of 1949 he entered the private practice of labor law.
[Huston] was a member of the Illinois and Michigan Bar; he was appointed by the Governor of Michigan to a Commission to study the employment problems of Older Workers, [and] was a member of the Kalamazoo Chamber of Commerce for 35 years, serving on its Legislative Committee, Economic Education Committee, Board of Directors and Executive Committee. He was a member of the Board of Directors for the Kalamazoo County Chapter of the American Red Cross, serving as Vice Chairman and Chairman; was twice the Chairman of the Industrial Division for the Kalamazoo County Community Chest (now United Way) Annual Fund Drive; was a member of the Board of Directors of the Kalamazoo Chapter of the Society for Mental Health and the Board of Control of the Kalamazoo Safety Council. He was Vice Chairman for the Industrial Relations Committee of the American Paper and Pulp Association and organized and for 4 years chaired the Industry Advisory Committee for the Industrial Technology Department of Western Michigan University. . . .
For 4 years, as an Adjunct Professor at WMU [Western Michigan University], he taught practical labor management relations. He was an honorary member of WMU's Society for the Advancement of Management and [in] 1961 [was] on the National Panel of Arbitrators for the American Arbitration Association.
On August 15, 1936 in Kalamazoo he married Jean Elizabeth Benedict. [They] had 2 daughters and 1 son . . . Karen (Huston) and Darrel Jacobs of Kalamazoo, Michael and Susan Huston of San Marcos, TX, Patricia (Huston) and Stephen Burness of Kalamazoo . . . . On August 2, 1980 in Leland, Michigan [Huston] married Charleen 'Charlie' (Jehnzen) Clark, who also survives."

[Source: The biographical information here was prepared by Robert Huston during the course of genealogy research he was doing. It was provided to the Kalamazoo Gazette where it appeared as an obituary on March 20, 1988. The information about the obituary, and its source was provided for use on the website by Charleen Stroup, Huston's wife.]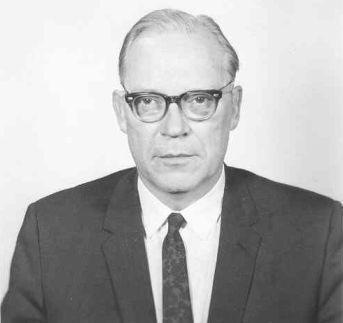 [photo :: circa 1960]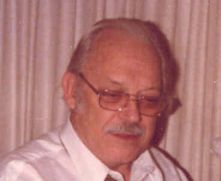 [photo :: circa 1980s]
[The photographs of Robert A. Huston were graciously provided to us by his wife, Charleen Stroup, and are used here with her permission.]
Poetry
Robert A. Huston, Sugar and Spice (Kalamazoo, Michigan: The Pirate Press, 1984)
______________, Cleansing the System (Kalamazoo, Michigan: The Pirate Press, 1984)
______________, April Rain ((Kalamazoo, Michigan: The Pirate Press, 1985)(under the pseudonym, Charles Goodness)
______________, The Gala Ball at Fort Maginnis (Kalamazoo, Michigan: The Pirate Press, 1985)(under the pseudonym, Alexis A. Praus, 1985)