Coates Kinney



(1826-1904)
Poet Laureate of Ohio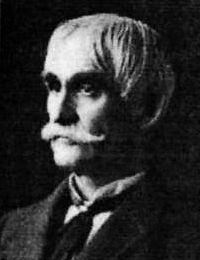 Coates Kinney

C.B. Galbreath, "Song Writers in Ohio," Ohio Archaeological and Historical
Publications 429 (Columbus: Published for the Society by Fred J. Herr, 1905)(vol.14)
William Turner Coggeshall, The Poets and Poetry of the West: With Biographical and Critical Notices (Columbus, Ohio: Follett, Foster and Company, 1860):
Coates Kinney was born on the west bank of Crooked Lake—Keeuka in Indian—not far from Penn Yan, in Yates county, New York, November twenty-four, 1826. Without any aid from his parents, their gifted son has obtained a liberal education by his own exertions. . . . [H]e has taught both in the common and high schools, edited papers, and practiced law, which is now his profession.

In the spring of 1840 he came to Springboro, Warren county, Ohio, where he spent the most of his later boyhood. He was married on the seventeenth of July, 1851, to Hanna Kelley of Waynesville, of the same county. The issue of their marriage was three children, two of which are deceased—the other is a motherless infant, Mrs. Kinney having died on the twenty-seventh day of April, 1860, a few days after its birth—deeply lamented by a large circle of devoted friends.

Coates Kinney is now thirty-three years of age, and the commencement of his literary career dates back about ten years. Having been compelled to make his bread in uncongenial pursuits, his genius has been much encumbered. But iron necessity is often the most profitable disciplinarian, and its rugged requisitions have made the mightiest of earth's heroes.
William Coyle (ed.), Ohio Authors and Their Books: Biographical Data and Selective Bibliographies for Ohio Authors, Native and Resident, 1796-1950 361 (Cleveland: World Publishing Co., for the Ohioana Library Association, 1962):
Memories of his early boyhood in the beautiful Finger Lakes region are reflected in many of his poems. In 1840 his parents moved to Ohio, where he spent the remainder of his life. He completed one term at Antioch College, read law under Thomas Corwin and Judge William Lawrence, and was admitted to the bar in 1856. He practiced for a short time, but he was drawn from the law by his greater interest in poetry and journalism. Before the Civil War, in which he served as a paymaster and was breveted lieutenant colonel, he edited the Xenia News; after the war he edited the Xenia Torchlight and was owner and editor of the Springfield Globe Republic. He also contributed to the Cincinnati Times and the Ohio State Journal. He served in the state senate, 1882-83. In 1888 he wrote the "Ohio Centennial Ode," but his most famous poem, "Rain on the Roof," was written much earlier—in 1849 when he was 23. Its sentimentality and easy lyrical flow made it widely popular, and it was often reprinted.

[Used with the permission of the Ohioana Library Association]


Ottumwa Daily Courier, January 22, 1903, p. 3

Poetry
Coates Kinney, Keeuka and Other Poems (Cincinnati: C. Kinney, private ed., 1855)
___________, Lyrics of the Ideal and the Real (Private Printing, 1887) [online text]
___________, Mists of Fire; a Trilogy and Some Eclogs (Chicago: Rand, McNally & Co., 1899) [online text]
___________, Selected Poems of Coates Kinney (Privately printed, 1927)
Bibliography
Debora May MacNeilan, An Interpretation of the Life and Poetry of Coates Kinney (Columbus, Ohio: Ohio State Archaeological and Historical Society/F.J. Heer Printing Company, 1931) [review]
Biographical Sketches
Emerson Venable (ed.), Poets of Ohio 129-133 (Cincinnati: Robert Clarke Company, 1909)
C. B. Galbreath, Coates Kinney, in Fred J. Heer (ed.), 14 Ohio Archaeological and Historical Publications 429-434(Columbus: Ohio State Arch. and Hist. Soc., 1905) [online text]
John Calvin Hover, Memoirs of the Miami Valley 334-337 (Chicago: R.O. Law Co., 1919)(vol. 2) [online text]