William Vicars Lawrance



(1834-1905)
Ohio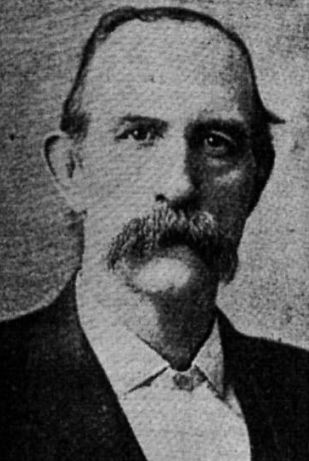 Thos. W. Herringshaw (ed.), Local and National Poets of America 661
(Chicago: American Publishers' Association, 1890)
"Lawrance, William Vicars (Nov. 8, 1834-Jan. 5, 1905), lawyer, was born in Greene County. He grew up on a farm, attended school in Cedarville, studied at Antioch College from 1856 to 1858, and read law in Xenia. In 1861 he enlisted in the 12th O.V.I. and later transferred to the cavalry. He practiced law in Waverly, 1865-68, and afterward in Chillicothe, where he spent the remainder of his life."
[William Coyle (ed.), Ohio Authors and Their Books: Biographical Data and Selective Bibliographies for Ohio Authors, Native and Resident, 1796-1950 374 (Cleveland: World Publishing Co., for the Ohioana Library Association, 1962)] [Used with the gracious permission of the Ohioana Library Association]
Lawrance was born, according to the bio sketch in Thos. W. Herringshaw (ed.), Local and National Poets of America 661 (Chicago: American Publishers' Association, 1890), on November 10, 1834. He was admitted to the bar in 1860.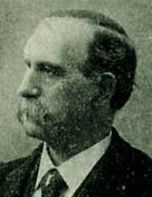 Thomas William Herringshaw, Herringshaw's Encyclopedia of American Biography
of the Nineteenth Century 574 (Chicago: American Publishers' Assoc., 1898)
William V. Lawrance, Ellina, the Bride of Montross (Cambridge: Riverside Press, 1873) [online text]
________________, The Story of Judeth: A Tale of Bethany. With Poems of Home, Heart, and Hearth (Cambridge: Printed at the Riverside Press, 1889)
_______________, Kitty McDonald's Ride. A Legend of the Scioto (Chillicothe, Ohio: Naomi Limle Webb, 1889)
_______________, The Loves of Laos in Sonnets Sung (Cincinnati: The Editor Publishing Company, 1898)
Writings
William V. Lawrance, Defeated but Victor Still or, Heirs of the Fonca Estate, a Story of the Mysteries of New Orleans, following the Civil war and Reconstruction (New York: The Abbey Press, 1901)
________________, Under Which Master or, The Story of the Long Strike at Coverdale, a Romance of Labor (New York: Abbey, 1901) [online text]