Henry Polk Lowenstein



(1859-1946)
Missouri & Illinois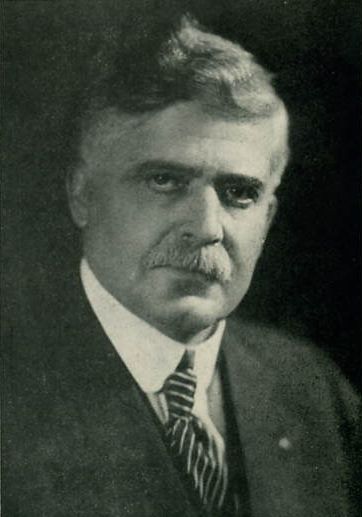 frontispiece
Henry Polk Lowenstein, Memorial Poems
(Kansas City, Missouri: Henry Polk Lowenstein, 2nd ed., 1921)
Henry Lowenstein was born in Monroe Co., Tennessee but ended up as a Kansas City, Missouri lawyer. He became a resident of Kansas City in 1886, and was a prolific writer of magazine verse.
[For additional biographical information, see W.W. Filkin, Henry P. Lowenstein, Kansas City Bar Bulletin (1949)]
"Henry Polk Lowenstein was born March 14, 1859, on the Burgess Witt farm on Coker Creek in Monroe County, Tennessee, fourteen miles south of Tellico Plains, and while yet a babe in his mother's arms his parents moved to Murray County, Georgia, and located on the Dr. George W. Brown plantation, one mile east of Upper King's bridge, now called Beaverdale, on the Conesauga River, fifteen miles northeast of Dalton, where they remained until 1868, when the went to Washington County, Arkansas. There they lived until 1872, when they temporarily moved to St. Martha, a mile and a half south of Pierce City, Missouri, where they remained until 1873, when they permanently moved to Greene County, Illinois, first locating at Wilmington (now Patterson), where they remained until 1877, when they moved to White Hall in the same county. Here they remained until their death . . . .
Prior to his going to Illinois Mr. Lowenstein had always been on a farm, and while he attended subscription schools a few months in the year in Georgia and Arkansas, his education mainly began by attending the common school at Patterson and the high school at White Hall. He studied law in an office in White Hall, and was admitted to the bar by the Supreme Court in 1881. He first located at Roodhouse, Illinois, but soon afterwards returned to White Hall. In 1884 he lived for a short time at Ottawa, Kansas, but returned again to White Hall. In 1886 he located in Kansas City, Missouri, where he has remained ever since, except a few months in 1892, when he lived in Memphis, Tennessee. He has made real estate law a specialty . . . .
He has been married twice, and has one child by his first wife, Henry Polk Lowenstein, Jr., who is also a lawyer . . . .
He has always been a student of literature, and especially verse, but he never wrote poetry for publication until after the beginning of the World War. Since then he has published many short poems, usually in rondeau form, which have received wide newspaper and magazine publication. . . . Mr. Lowenstein is a Blue Lodge, chapter, Council and Scottish Rite Mason, and belongs to the Mystic Shrine, having a life membership in all those bodies.
For a more extended sketch of his life see the Centennial History of Missouri, 1820-1921, by Walter B. Stevens." ["Historical Sketch of the Author," in Henry Polk Lowenstein, Memorial Poems (Kansas City, Missouri: Henry Polk Lowenstein, 2nd ed., 1921)]
Poem
"Free Verse"
Poetry of Kansas
"Lee's Surrender to Grant"
Poetry of Kansas
Poetry
Henry Polk Lowenstein, Memorial Poems (Kansas City, Missouri: Henry Polk Lowenstein, 1921)(2nd ed., 1921)