Charles Forrest Moore



(1863-1932)
West Virginia, Virginia & New York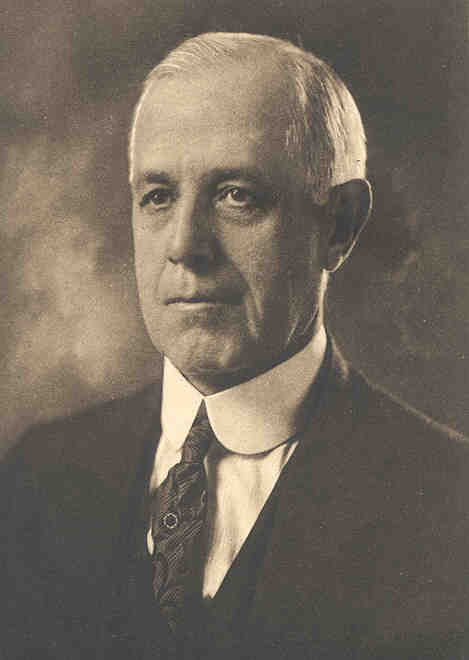 frontispiece

Charles Forrest Moore, One Thing and Another: A Book of Essays
(New York: William Edwin Rudge, 1924)
"Born Dunmore, Pocahontas County, West Virginia, 1863. Lawyer. Educated Vanderbilt and Virginia Universities. Practiced law at Huntersville and Clifton Forge; moved to New York, 1902. He was for a time Judge of the County Court of Allegheny and Craig Counties, Va. Gained considerable reputation as a political orator and after-dinner speaker.
In 1890-91, the widespread wave of speculation that swept over Virginia and other Southern states resulted in a number of local 'booms' that caused many individual losses, even though the localities as a whole often prospered permanently. Moore was one of the victims. In the following amusing lines, printed in the Staunton Daily News (and republished in J. Lewis Peyton's story of boom times, Time Swindel, 1893), he bewailed his misfortune:
(Adapted to the tune of Ta-ra-ra, &c.)

Just about three years ago
I bought a lot and bought it low;
The man that sold it told me so,
And he's the one that ought to know.
Fifteen hundred was the price,
He didn't have to ask me twice:
I paid it half in one big slice,
And felt as rich as Calvin Brice.

And for the rest I gave my note,
And as my name I glibly wrote,
I had no thought—no more'n goat,—
How big the load I'd have to tote.
Now I'm working like a slave,
Trying hard enough to save,
To pay the blasted note I gave,
Before I lay me in the grave.

The lot's so steep, 'twon't hold a fence,
The stones upon it are immense,
The bushes are so tall and dense.
It wouldn't bring me fifty cents.
And now I sit in silent gloom,
Thinking of my awful doom.
I want to lie down in my tomb
Before we have another boom!"
[Armistead C. Gordon, Virginian Writers of Fugitive Verse 125-126 (New York: James T. White & Co., 1923)] [See also, Obituary, New York Times, Jan. 10, 1932]
Charles Forrest Moore died on January 8, 1932.
Writings
Charles Forrest Moore, The Print Paper Situation (New York, 1916)
__________________, Moore's History of the States United and Otherwise (New York: Neale Pub. Co., 1909) [online text]
__________________, One Thing and Another: A Book of Essays (New York: William Edwin Rudge, 1924)
__________________, The Challenge of Life (New York: W.E. Rudge, 1925)
__________________, Parade of the Presidents (New York: W.E. Rudge, 1928)
__________________, Comradeship (New York: W.E. Rudge, 1926)

[My thanks to Grace Wigal, my colleague at the College of Law, West Virginia University, a family relation to Judge Moore, who provided me with a small handmade scrapbook of clippings, titled "Broadcasting" which indicates the date of Judge Moore's death.]