James A. Quinby



(1895-1989)
California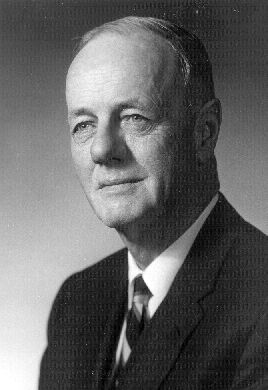 [Photo: Milton Mann Studios, provided by Carter Quinby,
Mr. Quinby's son and law partner]

San Francisco admiralty lawyer, actor, soldier, and writer of verse
James A Quinby was born on a family farm near Bel Air, Maryland on May 28, 1895. He spent his early years on the farm and attended high school in Towson, a Baltimore suburb. When he was seventeen he ran away to sea and spent several weeks as mess boy and deckhand on a coastwise steamer before deciding to return to school. At the age of eighteen he joined the Maryland National Guard, believing it to be primarily a social organization, and was somewhat surprised when his unit was sent to Eagle Pass, Texas as part of the U.S. Expeditionary force deployed to neutralize Pancho Villa's raids across the Mexican border.

In 1914 Quinby entered Stanford University, where his education was interrupted by World War I. He served as an infantry officer in the 91st Division and saw action in France and Belgium before being severely wounded late in the war. He was awarded the Silver Star and the Purple Heart.

On his return from the war Quinby resumed his education at Stanford and graduated from Stanford Law School in 1921. He then entered practice in San Francisco, where he ultimately became a partner in the firm of Derby, Sharp, Quinby & Tweedt. His practice was devoted primarily to maritime and marine insurance matters which, with his earlier seafaring experience, provided the background for the verses published in The Street and the Sea. By the time of his retirement Quinby was acknowledged as the dean of the San Francisco admiralty bar, and described by U.S. District Judge Peckham in the courtroom ceremony honoring him after his death on December 16, 1989, as a "giant" in his profession. Earlier in 1989, Quinby had been honored for his contributions to admiralty law at a reception hosted by the Admiralty Bar History Committee of the Northern District Historical Society marking the presentation of his oral history to the J. Porter Shaw Library of the San Francisco Maritime Historical Park.

Quinby's extracurricular interests were many and varied. While an undergraduate at Stanford he competed in intercollegiate polo and soccer, and later coached Stanford's soccer team. He was an expert horseman, a dedicated outdoorsman, a good fisherman and a better hunter, as well as an avid gardener. He was active in the theater, starring in and producing many of the productions of the Stanford Players while a student, and later becoming a founding member and first president of the Palo Alto Players. He was in demand as a witty and entertaining after-dinner speaker at professional meetings. And of course he was a poet. Although he himself always denied that his verses achieved the dignity of poetry, many readers will disagree.

Quinby wrote regular columns for the Pacific Marine Review and Shipping Register, and his verse often found a place in his columns. It was upon the insistence of his fellow Pacific Coast admiralty lawyers that a small collection of his poetry, The Street and the Sea, was published in 1971. The foreword to the collection contains the following statement:
It is significant that the sponsors of this private printing are fellow admiralty lawyers who have often suffered from this lawyer-poet's use in advocacy of the same considerable talents that created these poems. Few have so well deserved the affection and admiration of adversaries with which this volume is presented.
Quinby practiced law for over fifty years; he retired in 1976. He died in 1989 at the age of 95.
[Source: Carter Quinby, Mr. Quinby's son, and partner with his father in the practice of law; personal communication to James R. Elkins, September 24 & 25, 2001]
Poem
Poetry
James A. Quinby, The Street and the Sea (San Francisco: priv. printing, 1971)
Bibliography
Edward V. Cattell, Jr., Poetry and the Silver Oar, 31 Journal of Maritime Law and Commerce 52 (2000) [online text]