Robert Charles Sands



(1799-1832)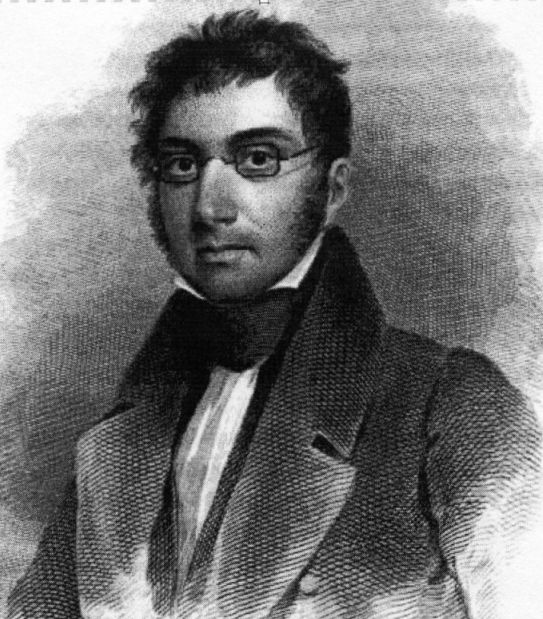 The Writings of Robert C. Sands, in Prose and Verse
(New York: Harper, 1834)
"Robert C. Sands. One of the most original of American humorists, a fine scholar, and a poet of ardent imagination, was born in the city of New York, May 11, 1799. His father, Comfort Sands, was a merchant of the city, who had borne a patriotic part in the early struggles of the Revolution. Sands early acquired a taste for the ancient classics, which his education at Columbia College confirmed, to which he afterwards added a knowledge of the modern tongues derived from the Latin." [Evert A. & George L. Duyckinck, The Cyclopedia of American Literature 56(Philadelphia: William Rutter & Co., 1880)(Vol. 2)]
Following his graduation from Columbia College, Sands began the study of law with David B. Ogden but was involved in writing for various literary journals in New York. He was admitted to the bar in 1820 but seems far more bent on literary pursuits than on the practice of law. In May, 1824 he started the Atlantic Magazine which he edited and wrote many of the articles. He continued the association, now in conjunction with William Cullen Bryant, when the magazine became the New York Review.
Robert Charles Sands
George & Evert Duyckinck, Cyclopedia of American Literature
(1856)(vol. 2)
Robert C. Sands
Rufus Wilmot Griswold, The Poets and Poetry of America 242-256
(Philadelphia: Carey and Hart, 1848)
Robert Charles Sands
Appleton's Cyclopedia of American Biography
(New York: D. Appleton and Company, 1887-1889)(James Grant Wilson & John Fiske eds.)(6 vols.)
Poems
Selected Poems
"Sleep of Papantzin"

"Waking of Papantzin in the Sepulchre"
"Good-Night"

"The Dead of 1832"
in
William Cullen Bryant, Selections from the American Poets
(New York: Harper & Brothers, 1860)
[William Cullen Bryant]
Poetry
Robert Charles Sands, The Bridal of Vaumond; a Metrical Romance (New York: James Eastburn and Co., 1817)
________________, Yamoyden, A Tale of the Wars of King Philip (New York: Clayton & Kingsland, 1820)(co-authored with James Wallis Eastburn) [online text]
_________________, The Writings of Robert C. Sands, in Prose and Verse (New York: Harper, 1834)(with a memoir by Gulian C. Verplanck)(2 vols.) [vol. 1: online text] [an 1834 review] (New York: Harper and Brothers, 2nd ed. 1835)(2 vols.) [vol. 1: online text]
_________________, The Executioner Being a True Impartial and Most Extraordinary Account of What Happened to the Man who Burnt the Rev. John Rogers, as Related by his Son James Rogers (Philadelphia: W. Beastall, 183_?)
Writings
Robert Charles Sands (ed.), Life and Correspondence of John Paul Jones, Including His Narrative of the Campaign of the Liman (New York: D. Fanshaw, 1830) [online text]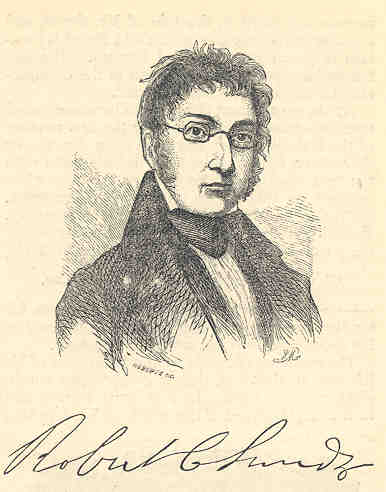 Evert A. & George L. Duyckinck, The Cyclopedia of American Literature 57
(Philadelphia: William Rutter & Co., 1880)(Vol. 2)