Joseph Story



(1779-1845)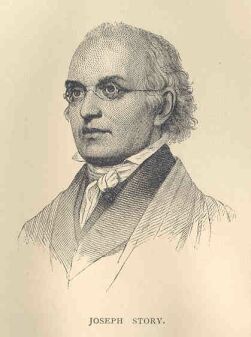 Louis D. Brandeis, The Harvard Law School,
1 The Green Bag 10, 12 (1889)
Joseph Story, the poet and Justice of the Supreme Court, was born in Marblehead, Massachusetts in September, 1779. His father, a physician, was a native of Boston and was born in 1743. He served with General Washington during the campaign of 1777 in the Jerseys. Story reflects, in his autobiography that: "From my early years I had an inclination for poetry. I wrote verses when I was not more than twelve years old. . . ." [William M. Story (ed.), Life and Letters of Joseph Story 38 (Freeport, New York: Books for Libraries Press, 1971)(1851)]. As a young man, Story studied Greek, Latin, and the New Testament. Learning that he would be examined, for his admission to Harvard College, on a variety of subjects he had not studied and that only six weeks remained before the examination, Story undertook the study of the Odes of Horace, Livy, Xenophon's Anabasis, and Homer's Iliad and in addition, rhetoric, logic, grammar and still other subjects.
I sat down bolding to that task, reciting every morning five lessons, which I mastered during the preceding evening, and five or six more in the course of the day. It was intense labor, but I found no great difficulty except in Homer. The dialects puzzled me exceedingly, and my treacherous memory failed in preserving them accurately, so that I was often obliged to go over the same ground. For my first lesson in Homer I got five lines well; for my second, ten; for my third, fifteen; and then the mystery dissolved apace. In the course of the first three weeks I had gone through all the requisite studies. I could look back upon my past labors with the silent consciousness of victory. There is nothing to a young mind, unaccustomed to the exercise of its powers, so gratifying as this. The hero who conquers in battle, the orator who triumphs in the senate or the forum, feels not a more intense delight, than the youth first perceiving that though born of the dust he is not altogether earth, but that there is something within him of an ethereal and intellectual nature. The remaining three weeks I passed in reviewing all these studies, which I did in the most difficulty, more than once, and could say without a boast, at the end of the time, that I could go through two hundred lines of Homer at a recitation. At the end of the vacation I was again offered for examination, and without difficulty obtained my matriculation. [Id. at 41]
Story took up his college studies in 1795 where, according to Story's son, "[c]lassical associations and the allurements of literature and knowledge were in the very air. The spirit of the past haunted the venerable buildings." [Id. at 43]. During these college years Story further devoted himself to the reading and writing of poetry. In his autobiography he notes that "[o]ne of my earliest efforts was a translation of an ode of Horace. . . ." and still other poems where published in various college papers. [Id. at 58, 59]
Story was a serious and committed student, worked vigilantly on his studies and, according to his son was "omnivorous, rambling into all the by-paths of literature, and over the rich domains of the best English authors." [Id. at 67]. It was this rigorous regime of reading, which he did "with his whole soul" by which "he imported into his mind that various knowledge which enriched its natural soil, and afterwards made the dry rod of the law bud and blossom in his hands." [Id. at 68]
After Harvard College, Story took up the study of law. He returned to Marblehead and studied under the tutelage of Samuel Sewall, a distinguished lawyer at the Essex bar and a member of Congress.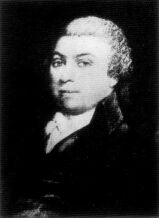 Samuel Sewall
(1757-1814)

[Sewall would later serve, for a short time, as Chief Justice of the
Massachusetts Supreme Court, 1813-1814]
Story seems to have entered upon his law studies with a fair amount of trepidation. "He felt with a pang the gates of youth shut down behind him as he entered the narrow task-room of professional manhood." [Id. at 70-71]. Having made himself a literary man, his son suggests he resigned whatever hopes he might have had of a literary career "reluctantly" and "shuddered" at the thought of what would lie ahead. In a letter dated September 6, 1798, Story writes to a friend about his new studies:
Conceive, my dear fellow, what is my situation, doomed to spend at least ten years, the best of my life, in the study of the law,—a profession whose general principles enlighten and enlarge, but whose minutiae contract and distract the mind. Ambition is truly the food of my existence and for that alone life is desirable. Yet, hard lot! Those favorite studies, those peculiar pursuits by which I have fondly (however vainly) hoped to attain celebrity, are ravished from me, and I must consent to be a plodder in order to be what the world calls a man. Yet it is the part of cowardice to shrink, and of imbecility to hesitate. I have determined, and will execute.
Two days later, Story would write a second friend:
I have begun the study of the law, and shall continue it with unremitting diligence; but a sigh of regret often accompanies my solitary moments,—a sigh, expressive of my ardent love of literary fame, and the impossibility of devoting all my attention to the object of my wishes. I candidly confess, that the hope of 'immortality' alone buoys me up, and if this hope shall be destroyed, even should I reexamine unaffected by the meanness of mankind, all pleasure will have flown, and this world will appear 'a dreary waste, a wild without a flower.' [Id. at 71, 71-72]
The consummate student that he was, Story found even the law rather interesting and he claimed a "love" for the profession and now found himself a "fixed devotee," so much so that "it rules me. . . ." The idea that the study of law ruled him is established in a passage of Story's autobiography:
During my professional studies in Mr. Sewall's office, I was left very much alone, and with no literary associate in my native town. I was driven, therefore, back upon my own resources, and I not unfrequently devoted for months more than fourteen hours a day to study. [Id. at 72-73]
Studying so much alone made the study of law more difficult and Story says he was sometimes tempted to give it up. On the nature of the difficulties he encountered, Story says:
Then there were few elementary books; now the profession is inundated with them. Then the student, after reading that most elegant of all commentaries, Mr. Justice Blackstone's work, was hurried at once into the intricate, crabbed, and obsolete learning of Coke on Littleton. Now there are many elementary works which smooth the path towards the study of this great master of the common law. Then, there were scarcely any American Reports, (for the whole number did not exceed five or six volumes,) to enable the student to apply the learning of the common law to his own country, or to distinguish what was in force here, from what was not. Now, our shelves are crowded with hundreds.

Hitherto my pursuits had been wholly of a literary and classical character. I loved literature, and indulged freely in almost every variety of it to which I had access, from the profound writings of the great historians, metaphysicians, scholars, and divines, down to the lightest fiction, the enticing novel, the still more enticing romance, and the endless pageantries and imaginings of poetry. You may judge, then, how I was surprised and startled on opening works, where nothing was presented but dry and technical principles, the dark and mysterious elements of the feudal system, the subtle refinements and intricacies of the middle ages of the common law, and the repulsive and almost unintelligible forms of processes and pleadings, for the most part wrapped up in black-letter, or in dusty folios. To me the task seemed Herculean. I should have quitted it in despair, if I had known whither to turn my footsteps, and to earn a support. My father had often told me, in the sincerity of his affection, that he should leave little property; that the most I could expect would be my education; and that I must earn my livelihood by my own labors. I felt the truth of the admonition; and it was perpetually whispered into my secret could whenever I felt the overpowering influence of any discouragement. My destiny was to earn my bread by the sweat of my brow; and I must meet it or perish.

I shall never forget the time, when having read through Blackstone's Commentaries, Mr. Sewall, on his departure for Washington [where he was a member of the Congress], directed me next to read Coke on Littleton, as the appropriate succeeding study. It was a very large folio, with Hargrave and Butler's notes, which I was required to read also. Soon after his departure, I took it up, and after trying it day after day with very little success, I sat myself down and wept bitterly. My tears dropped upon the book, and stained its pages. It was but a momentary irresolution. I went on and on, and began at least to see daylight, ay, and to feel that I could comprehend and reason upon the text and the comments. When I had completed the reading of this most formidable work, I felt that I breathed a purer air, and that I had acquired a new power. The critical period was passed; I no longer hesitated. I pressed on to the severe study of special pleading, and by repeated perusals of Saunders's Reports, acquired such a decided relish for this branch of my profession, that it became for several years afterwards my favorite pursuit. [Id. at 72-75]
The modern day law student frequently describes law school as a kind of emotional roller-coaster ride and it seems to have been something of a similar sort for Story. His son describes him as being at times passionate and enthusiastic about his law studies and at still other times depressed and morbid. "He vaults from the deepest glooms into the highest hopes; for his natural vivacity and morbid sensibility alternately reacting upon each other, push him to as great extravagances of joy as of grief." [Id. at 76]. He was lonely and isolated, the demands of his studies pressing in upon him. "The world encountered him as the cynic does the poet." [Id. at 77]. In October, 1799, he writes a friend studying in Berlin that he had composed a poem of some fifteen hundred lines on the "Power of Solitude." [Id. at 81, 83. The poem was later published.] He told his friend he was engaged "in the perusal of Coke and the Reporters" and that he admired law as a science, but fond it "tedious and embarrassing . . . when it degenerates into a trade." It was, he said, the "necessity" of the profession which is to be regretted "because it infringes on those studies which a citizen of the world would like to pursue." [Id. at 83]
During the course of Story's law studies, George Washington died, in 1800, and the town of Marblehead, as other cities, was directed by Congress to present eulogies for the loss of the first President. Marblehead turned to Story for the writing of its Washington eulogy. [Id. at 84].
When Samuel Sewall was named to the Supreme Court of Massachusetts, Story moved to Salem and worked with Samuel Putnam, who would also later be named to the court. Contrary to his early imaginings his law studies did not last ten years, and he was admitted to the Essex bar in July, 1801 and opened a law office in Salem. He would be married the next year, 1802, to Mary Lynde Oliver. During these early years in law practice he continued to write poetry, especially when encouraged to do so for public occasions. He continued to work on, and rewrite, the "Power of Solitude" which he had mentioned in a letter to a friend in 1799. Confronted with troubles in getting the poem published, Story writes:
Henceforward, I dropped poetry, except as an occasional amusement of a leisure hour; and I departed from his fairy realms with a humble belief that I was not destined to live even at the outskirts of its enchanted scenery. I took a lawyer's farewell of the must, and following out the precepts of Blackstone, plunged at once into the dark labyrinth of the ancient learning of the law. Yet I cannot say, even at this distance of time, that
"The dreams of Pindus and the Aonian maid,
Invite no more."

[Id. at 107]
Coming around to accept the view of the critics of the "Power of Solitude" (which was, according to William W. Story, his son, a poem with serious defects and quite "dull as a poem), when the poem was finally published, Story bought up the copies and burned them. [Id. at 109]
Story's avowed love of pleading as a subject of legal study, was borne out in his first published legal work, a "Selection of Pleadings in Civil Actions," a forms book with notes.
Story's wife, died in June, 1805 and a few month's later his father died. Story would say of his wife's death at a young age, "it quite unmanned me." He goes on to say: "I was new to grief, full of hope and ambition, with an ardent enthusiasm and an almost romantic fervor of imagination. All my hopes were at once cut down and crushed. I remained for a long time like one in a painful dream. . . ." Two months after his father's death, Story wrote to a friend: "I have just crawled into my office, and am now endeavoring to drown all recollection in the hurry of business." [Id. at 113, 114].
In the years following the death of his wife and father, Story takes what little solace can be found in his work. His practice is well established by now and he was involved in many cases. It was during this period, with his scholarly interest in the history of various legal doctrines, that he undertook to produce supplementary digest of American court decisions to accompany the various English legal treatises being used by early 19th century lawyers. Several of these works were completed before the exigencies of his legal practice intruded. As his practice and his reputation grew, he became a notable member of the New England bar; his opponents were sometimes the best lawyers of his day.
In the year of his wife and father's death, Story was chosen to represent Salem in the Massachusetts state legislature where he seems to have had some success as a politician. His skills in political debate were considerable and this was a time in which oratory was prized and practiced. He served as state representative from 1805 to 1807. In 1808 he was appointed to Congress to fill a vacancy in the office but did not seek reelection to the office, so he served only in the 1808-09 term. Story remarries in 1808, to Sarah Waldo Wetmore, whose father is a distinguished lawyer in Boston.
During his stay in Washington as a Congressman in 1808 and 1809 Story wrote numerous letters to friends and family recording his observations on the Congress and the Supreme Court members whose sessions he frequently attended, and whose social company he kept. Two years later he would join the court he had been observing so carefully when President James Madison appointed him to serve as an Associate Justice of the Supreme Court, and at thirty-two the youngest lawyer ever to be so appointed. Story was not, however Madison's first choice for the vacancy. He had offered the appointment to both Levi Lincoln and to John Quincy Adams, and both had declined. Story had not sought the position and was, we are told, taken by "great surprise" at his selection. The annual salary for an Associate Chief Justice in 1811 was $3,500, substantially less than Story was earning from his private practice. [Id. at 200]
At the time of his appointment to the Supreme Court, Story had again taken up his place in the Massachusetts state house of representatives and had been named Speaker. His appointment to the Court resulted in his resignation from the legislature and from his budding political career. During these years in politics and legal practice before he joined the court he continued to work on and publish various legal digests and treatises (including works on bills and promissory notes, shipping, and assumpsit).
In the same year he was appointed to the court, his first child, Caroline, died and Story wrote the following verse:
Sweet, patient sufferer, gone at last
to a far happier shore,
All thy sick hours of pain are past,
Thy earthly anguish o'er.
And yet, if aught or fair or bright
Might hope to linger here,
Long, long had shone thy modest light,
And never caused a tear.

In temper how serene and meek!
How touching every grace!
The smile that played upon thy cheek
Might warm an angel's face.

A heart, how full of filial love!
How delicate, how good!
Thy feelings served intent to prove
The bliss of gratitude.

So quiet and so sweet they death,
It seemed a holy sleep,—
Scarce heard, scarce felt, thy parting breath
Then silence fixed and deep

Who can the utter wretchedness
Of such a scene portray,
When the last look, the last caress
Is felt, and dies away?

I kissed thy fade lips and cheek,
And bent my knees in pray;
Bent—but there was no voice to speak,
It choked in still despair.

Ah! never, never, from my heart
Thine image, child, shall flee—
'T is soothing from the world to part,
'T is bliss to think on thee.
In 1814, Story's daughter Mary died just short of her first birthday. In October of the same year of Mary's death, less than eight months after he loses Mary, his son, Joseph, who is six dies after a long illness. Again Story is cast into a great darkness. In a letter written in May he after Mary's death he speaks of "unspeakable sorrow" on the lose of a child who "promised us many days of future happiness." In December he would write about Joseph's death: "It is impossible to describe to you, or to any other human being, what has not passed through such a bitter scene, how much I love him, and how much his death has worn upon my feelings. I loved him indeed for what he was, a most intelligent and promising boy; I loved him more because he loved me most dearly; never could a child cling more fondly to a parent." [Id. at 255, 257]
Story, in a fashion he has grown accustomed, turns to his work to deal with his loss and the pain it has brought him. "I bear the loss as well as I may; I fly to business to stifle my recollections of the past, and I find, what I have always believed, that employment is the only relief under the severe losses of human life." [Id. at 257-58]
On April 1, 1819, Story loses another child, Caroline. He writes in a journal:
Life daily loses its charms in my eyes; I feel less and less the power of its pleasures, and even when I struggle most to mingle with the business of life, I often feel my heart sink within me. It requires no ordinary effort now even to brace myself up to perform my duties. Yet with the world, I dare say, I pass for a cheerful man, and so I am; but my cheerfulness is the effect of labor and exertion to fly from melancholy recollections, and to catch at momentary joy. While we live we are bound to do all the good we can; life was not meant to be passed in gloom; yet how difficult is the task to act up to duty in this respect. He who feels that he has but a short hold upon life, (and how feeble it is) drags slowly on, for his ambition for distinction is perpetually liable to be extinguished by that melancholy consideration. God, without doubt, has wisely ordered all things in his providence, as to our present and future being; but his ways are inscrutable, and his doings are mysterious beyond human comprehension. I repose myself entirely upon his mercy, his wisdom, his omnipotence, and his infinite goodness. He will temper the wind to the shorn lamb. [Id. at 333-334]
In the next several years Story is occupied by Court affairs, including court administrative matters of some real importance. Supreme Court justices at this time are still sitting as Circuit Judges and there is some question appearing as to whether they can continue with these duties. There is also a question as to the proper size of the Supreme Court. Story suggests that they should be nine in number. There is still, in the midst of his judicial activities, opportunity for poetry. "Lines For a Lady's Album" is attributed to the mid-1820s.
Lines for a Lady's Album
Lines for an Album! how shall one,
Whose years their mid career have run,
Presume to touch the lyre?
Far other thoughts and toils combin'd
Have worn their channels in his mind,
Than tuneful themes inspire.

Yet time there was, and blest the time,
He sought to build heroic rhyme,
And sport in Fancy's rays.
Humble his skill, but deep and strong
The love he bore to classic song,
His study and his praise.

But youthful hopes and pleasures pass,
Like shadows o'er the waving grass
Of clouds borne swift by wind;
Yet deem not thence, my lovely friend,
Like these they perish, soon to end,
And leave no track behind.

Though melt the enchanted dreams of youth,
Touch'd by the sober wand of truth,
All is not false or vain;
The conscious joy of innocence,
The feeling heart, the instructed sense,
The charms of taste remain.

Sweet is the memory of the past,
Though here and there a shadow cast
May dim the distant scene;
E'en sorrows, when by time subdued,
Soften the soul to gentler mood;
Light cheers the space between.

And friendship is not aye a name,
Nor love a bright but treacherous flame,
Alluring to destroy.
Hearts that in early life are blest
With union sweet, how pure their rest!
How holy is their joy!

Eliza, may they days be spent
In blissful ease, in calm content,
Grac'd with domestic ties:
And if some griefs should intervene,
Brief be their course, and only seen
As blessings in disguise.
[Id. at 443-44]
In 1818, Story was elected to the Board of Overseers of Harvard University, a position which he held concurrently with his duties as Justice of the Supreme Court.
Upon considerable insistence, and for no real advantage to himself, Story was finally persuaded to accept appointment as the first endowed professorship in law at Harvard College in 1829, a lectureship position for which he was not required to live in Cambridge or to give up his duties as a Supreme Court justice.
Story served on the Supreme Court until his death on September 10, 1845. He is interred in Mount Auburn Cemetery.
Joseph Story's son, William Wetmore Story, was also a lawyer poet.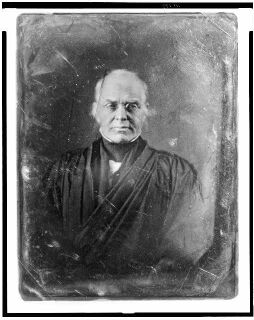 Mathew Brady Studio, 1844-1845
Library of Congress
Joseph Story
Sidney Perley, The Poets of Essex County, Massachusetts
(Salem, Massachusetts: Sidney Perley, 1889)
Joseph Story
Appleton's Cyclopedia of American Biography
(New York: D. Appleton and Company, 1887-1889)(James Grant Wilson & John Fiske eds.)(6 vols.)
Joseph Story
Wikipedia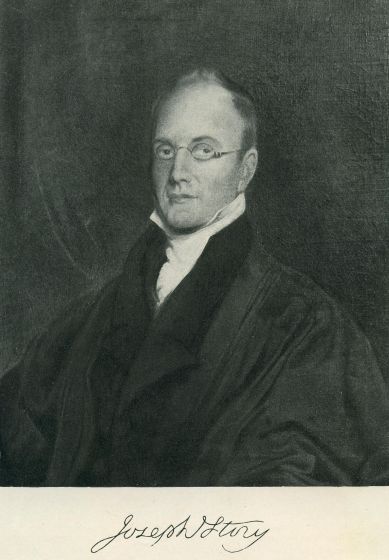 Source: Joseph Story, 9 The Green Bag 49 (1897)
[no author indicated]
Poetry
Joseph Story, The Power of Solitude: A Poem, in two parts (Salem [Massachusetts: Barnard B. Macanulty, 1804) [online text]
Poetry: Legal Journals
Joseph Story, "Advice to a Lawyer," 5 Green Bag 37 (1893)
Anthologies
Joseph Story, "Advice to a Young Lawyer," in Ina Russelle Warren (ed.), The Lawyer's Alcove: Poems by the Lawyer, for the Lawyer and about the Lawyer 101-103 (New York: Doubleday, Page & Company, 1900)(Buffalo, New York: William S. Hein & Co., Inc., 1990)
Writings
//in progress//
William W. Story (ed.), The Miscellaneous Writings of Joseph Story (Boston: Little, Brown, 1852)
Joseph Story, Science and Letters in Our Day (Delivered before the Alpha of Massachusetts, at Harvard University, at the Anniversary Celebration on August 31, 1826) [online text]
_________, Commentaries on the Constitution (Boston: Little, Brown and Co., 1873)( 2 vols.) [vol. 1: online text]
.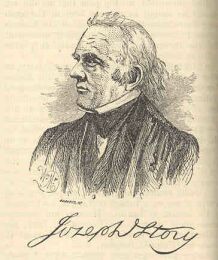 Evert A. & George L. Duyckinck, The Cyclopedia of American Literature 14
(Philadelphia: William Rutter & Co., 1880)(Vol. 2)
Bibliography
James McClellan, Joseph Story and the American Constitution: A Study in Political and legal Thought (Norman: University of Oklahoma Press, 1971)
R. Kent Newmyer, Supreme Court Justice Joseph Story: Statesman of the Old Republic (Chapel Hill: University of North Carolina Press, 1985)
Gerald T. Dunne, Justice Joseph Story and the Rise of the Supreme Court (New York: Simon and Schuster, 1970)
William W. Story (ed.), Life and Letters of Joseph Story (Boston: Charles C. Little and James Brown, 1851) [vol. 1: online text] (Freeport, New York: Books for Libraries Press, 1971)
Bibliography: Articles
T. Baty, Story-Stowell Correspondence I, 37 Jurid. Rev. 251 (1925)
John B. Cassoday, James Kent and Joseph Story, 12 Yale L.J. 146 (1902)
Morgan D. Dowd, Justice Story, the Supreme Court, and the Obligation of Contract, 19 Case W. Res. L. Rev. 493 (1968)
______________, Justice Story, the Supreme Court, and the Obligation of Contract, 19 Case W. Res. L. Rev. 493 (1967).
______________, The Influence of Story and Kent on the Development of the Common Law, 17 Am. J. Legal Hist. 221 (1973)
Gerald T. Dunne, Mr. Justice Story and the American Law of Banking, 5 Am. J. Legal Hist. 205 (1961)
_____________, Joseph Story: The Germinal Years, 75 Harv. L. Rev. 708 (1962)
_____________, Joseph Story: 1812 Overture, 77 Harv. L. Rev. 240 (1963)
_____________, Joseph Story: The Great Term, 79 Harv. L. Rev. 877 (1966)
_____________, The Story-Livingston Correspondence (1812-1822), 10 Am. J. Legal Hist. 224 (1966)
_____________, Joseph Story: The Middle Years, 80 Harv. L. Rev. 1679 (1967)
_____________, Joseph Story: The Great Term-1837, 14 St. Louis U. L.J. 1 (1969)
_____________, Joseph Story: The Age of Jackson, 34 Mo. L. Rev. 307 (1969)
_____________, Joseph Story: The Lowering Storm, 13 Am. J. Legal Hist. 1 (1969)
_____________, Joseph Story's First Writing on Equity, 14 Am. J. Legal Hist. 76 (1970)
Albert A. Ehrenzweig, Savigny and the Lex Fori, Story and Jurisprudence: A Reply to Professor Briggs, 53 Calif. L. Rev. 535 (1965)
Paul Finkelman, Storytelling on the Supreme Court: Prigg v. Pennsylvania and Justice Joseph Story's Judicial Nationalism, 1994 Sup. Ct. Rev. 247.
John C. Hogan, Three Essays on the Law by Joseph Story, 28 S. Cal. L. Rev. 19 (1954)
George Stillman Hillard, Memoir of Joseph Story, LL. D. (Boston: John Wilson, 1868)("Reprinted from the Proceedings of the Massachusetts Historical Society for 1867-1868.") [Hillard was a lawyer, practiced with Charles Summer for over 25 years, was editor-in-chief of the Boston Courier, and served at Unites States Attorney. In 1839, Hillard published The Poetical Works of Edmund Spenser as well as other books.] [George Stillman Hillard]
___________, Joseph Story's Encyclopedia Americana Law Articles, 48 Law Libr. J. 117 (1955)
___________, Joseph Story's Essay on Domicil, 35 B.U.L. Rev. 215 (1955)
___________, Joseph Story on the Law of Contract, 12 Rutgers L. Rev. 366 (1957).
Gerhard Kegel, Story and Savigny, 37 Am. J. Comp. L. 39 (1989)
C. Lee Mangas, Justice Story's Doctrine of Judicial Supremacy and the Uncertain Search for a Neutral Principle in the Charles River Bridge Case, 53 Ind. L.J. 327 (1977).
Kurt H. Nadelmann, Joseph Story's Sketch of American Law, 3 Am. J. Comp. L. 3 (1954)
_______________, Apropos of Translations (Federalist, Kent, Story), 8 Am. J. Comp. L. 204 (1959).
_______________, Joseph Story's Contribution to American Conflicts Law: A Comment, 5 Am. J. Legal Hist. 230 (1961)
_______________, Bicentennial Observations on the Second Edition of Joseph Story's Commentaries on the Conflict of Laws, 28 Am. J. Comp. L. 67 (1980)
Kent Newmyer, Justice Joseph Story on Circuit and a Neglected Phase of American Legal History, 14 Am. J. Legal Hist. 112 (1970)
____________, Justice Joseph Story, the Charles Riever Bridge Case and the Crisis of Republicanism, 27 Am. J. Legal Hist. 232 (1973)
___________, Justice Joseph Story's Doctrine of Public and Private Corporations and the Rise of the American Business Corporation, 25 DePaul L. Rev. 825 (1976)
Bernard Schwartz, Supreme Court Superstars: The Ten Greatest Justices, 31 Tulsa L.J. 93 (1995)
"Joseph Story," in Henry W. Scoll, Distinguished American Lawyers with Their Struggles and Triumphs in the Forum 627-636 (New York: Charles L. Webster, 1891)
Henry St. George Tucker, Judge Story's Position on the So-Called General Welfare Clause, 13 Const. Rev. 13 (1929)
Calvin Woodard, Joseph Story and American Equity, 45 Wash. & Lee L. Rev. 623 (1988)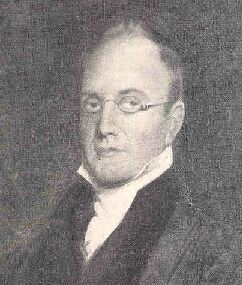 Source: Van Vechten Veeder, A Century of Federal Judicature (pt. II)
15 Green Bag 71-80, at 79 (1903)