Lew Wallace



(1827-1905)
Indiana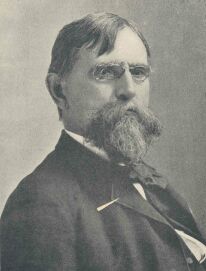 Benjamin S. Parker & Enos B. Heiney, Poets and Poetry of Indiana: A Representative Collection of the Poetry of Indiana During the First Hundred Years of its History as Territory and State, 1800 to 1900 (Chicago: Silver, Burdett and Company, 1900)

Lew Wallace was a lawyer, soldier, politician, diplomat, and author. He served in both the War with Mexico and as a Major General during the Civil War. He served Indiana as a state senator, was appointed territorial Governor of New Mexico, and Minister to Turkey. He wrote the novel Ben Hur, one of the most popular novels of the 19th century.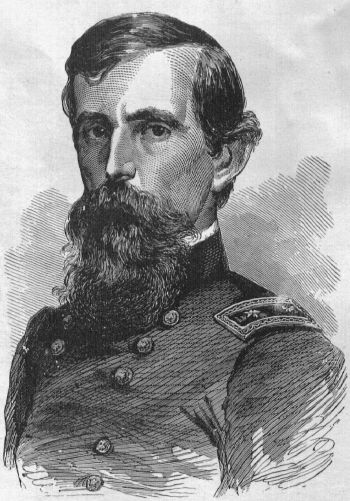 Frank Leslie's Illustrated Famous Leaders and Battle Scenes
of the Civil War 198 (New York: Mrs. Frank Leslie, 1896)
Roger C. Adams, Rare Books Librarian, Kansas State University, when asked if Lew Wallace was a poet, responded as follows:
[Roger C. Adams, Rare Books Librarian, Assistant Professor, Special Collections, Hale Library, Kansas State University, Manhattan Kansas, personal communication to James R. Elkins]
Wallace moved to Crawfordsville, Indiana when he was nine years old, where he joined his brother who was attending Wabash college. Crawfordsville, Wallace's adopted home, was also home to another lawyer/poet, Maurice Thompson. Lew Wallace spoke favorably of still another, lawyer/soldier/poet, William O. Butler, of Kentucky.
Lew Wallace and Ben-Hur Home Page
The Passion of Lew Wallace
["The incredible story of how a disgraced Civil War general became one of the best-selling novelists in American history."][John Swansburg, Slate, March 26, 2013]
Lew Wallace: Soldier, Statesman & Scholar
The Trial of Captain Henry Wirz, Commandant, Andersonville Prison, 1865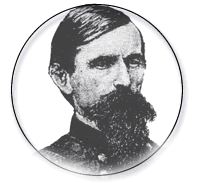 With permission of Monocacy National Battlefield
National Park Service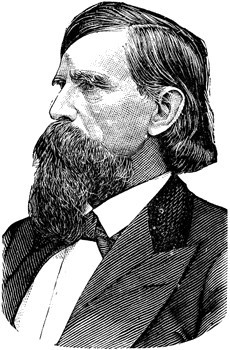 Thos. W. Herringshaw, The Biographical Review of Prominent
Men and Women of the Day (Chicago: Elliott and Beezley, 1889)
[Used with permission of the Florida Center for Instructional Technology]
Poem
Poetry
Lew Wallace, The Wooing of Malkatoon Commodus (New York: Harper & Brothers, 1898)
Autobiography
Lew Wallace, Lew Wallace: An Autobiography (New York: Harper & Brothers, 1906) [online text] (New York: Garrett Press, 1969)
Writings
Ben-Hur, a tale of the Christ
(New York: Harper & Bothers, 1901)
Lew Wallace, Ben-Hur, a Tale of the Christ (New York: Harper, 1880)(New York: Dodd, Mead, 1953)(New York: Oxford University Press, 1998)
Lew Wallace & George Alfred Townsend, Life of Gen. Ben Harrison; also Life of Hon. Levi P. Morton (St. Louis: Riverside Publishing Company, 1888)
Lew Wallace, Fair God; or, the Last of the 'Tzins; a Tale of the Conquest of Mexico (Boston: Houghton, Mifflin and Co., 1886, 1888)(2 vols.)
__________, The Boyhood of Christ (New York: Harper & Brothers, 1889)
__________, The Prince of India; or, Why Constantinople Fell (New York: Harper & Brothers, 1893)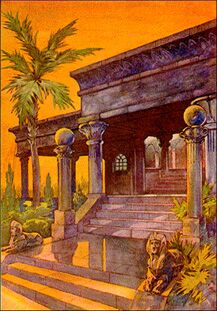 Bibliography
Ray E Boomhower, Sword & the Pen: A Life of Lew Wallace (Indiana Historical Society, 2005)(biography written for children)
Jim Leeke, Smoke Sound & Fury: The Civil War Memoirs of Major-General Lew Wallace (Oregon: Guidon Press, 1998)
Robert M. Utley, Four Fighters of Lincoln County 61-77 (Albuquerque: University of New Mexico Press, 1986)
Robert E. Morsberger & Katharine M. Morsberger, Lew Wallace Militant Romantic (New York: McGraw Hill, 1980)
Dorothy Ritter Russo & Thelma Lois Sullivan, Seven Authors of Crawfordsville, Indiana: Lew and Susan Wallace, Maurice and Will Thompson, Mary Hannah and Caroline Virginia Krout, and Meredith Nicholson (Indianapolis: Indiana Historical Society, 1952)
Irving McKee, "Ben-Hur" Wallace: The Life of General Lew Wallace (Berkeley: University of California Press, 1947)
Biographical Sketch
"Wallace, Lewis: 1827-1905," in R. E. Banta, Indiana Authors and Their Books 1816-1916: Biographical Sketches of Authors Who Published During the First Century of Indiana Statehood with Lists of Their Books 328-331 (Crawfordsville, Indiana: Wabash College, 1949)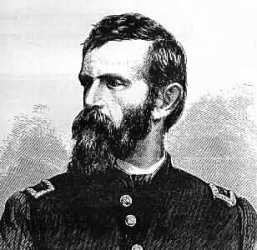 Major General Lew Wallace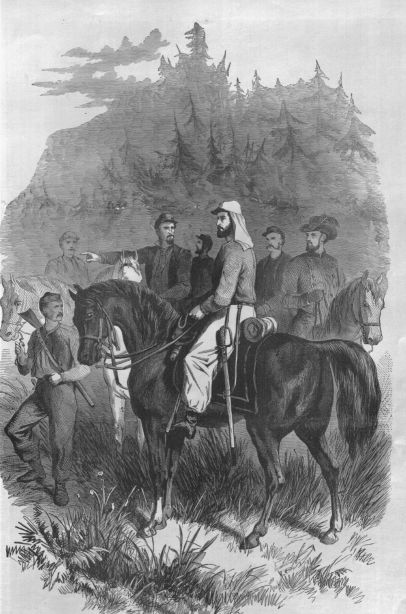 Frank Leslie's Illustrated Famous Leaders and Battle Scenes
of the Civil War 99 (New York: Mrs. Frank Leslie, 1896)
Research Resources
Wallace Manuscript Papers
[pt. II]
Indiana University
Bloomington, Indiana
Wabash College
Wikipedia